Relationships are all about showing someone how much you care about them. Impress your favorite golfer with any of these thoughtful and stylish gifts for Valentines Day.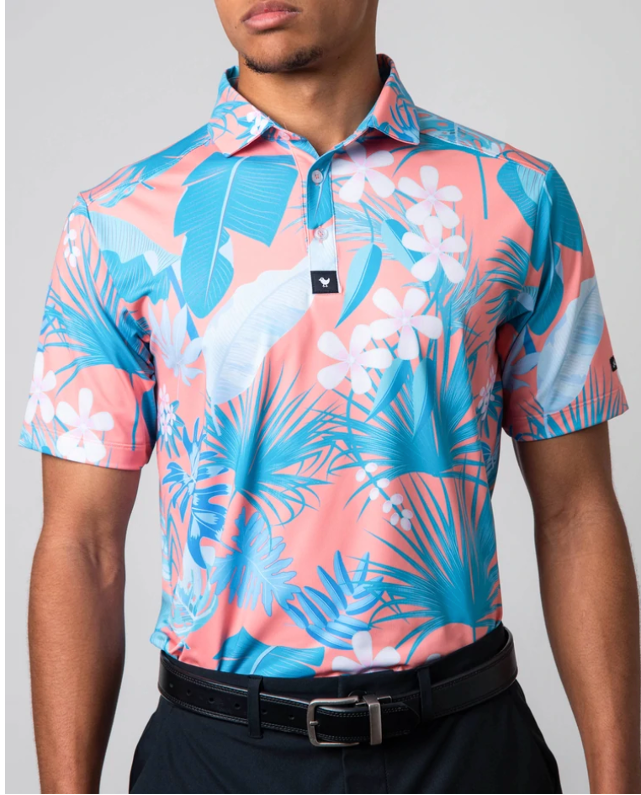 Bad Birdie Polo ($72.00)
Look good, feel good, play good. The Bad Birdie line of polos feature awesome designs, breathable material, and an athletic fit that your spouse will love to see you in.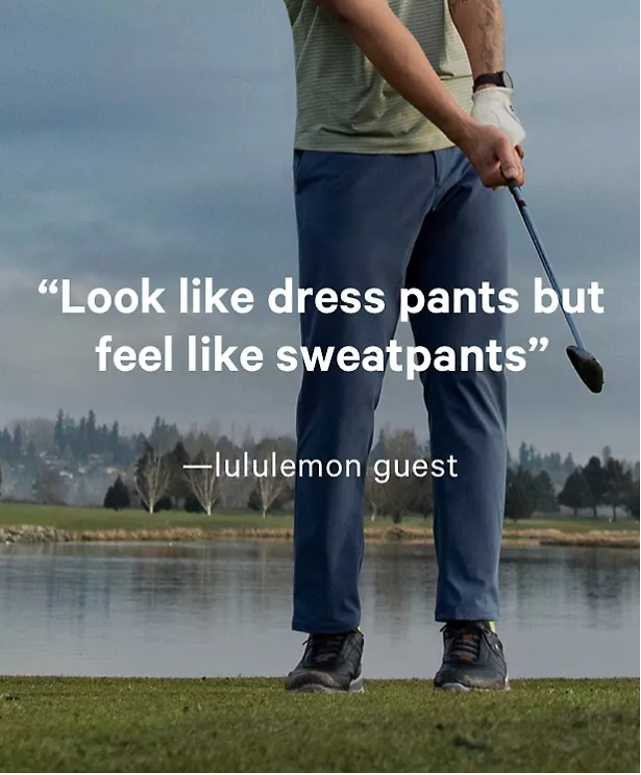 Lululemon ABC Classic Fit Pants ($128.00)
Whether you're on the course or out on a romantic dinner, these pants will do it all. With a tapered fit and four-way stretch, these Lululemon pants will have you feeling confident and comfortable in any setting.
Melin Hydro Hat ($69.00)
The Hydro line of Melin hats are designed to bead away water and prevent sweat stains. They feature antimicrobial technology that make sure you're not coming home smelling funky. The Melin Hydro hat is packed with premium performance and are built to last.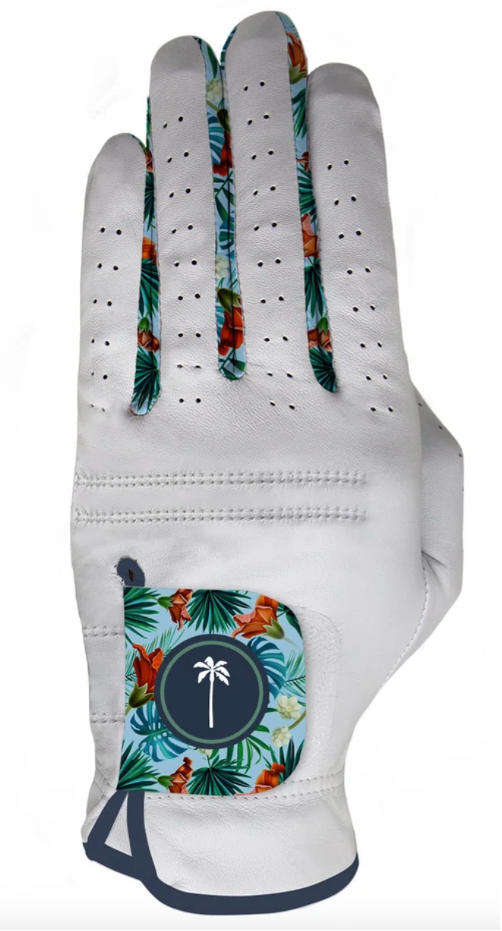 Palm Golf Premium Gloves ($25.99)
Want something stylish on the course that sets you apart? These Palm Golf Co. premium gloves come with unique designs and top-quality AAA Cabretta leather that are designed to improve longevity, touch, fit, and feel.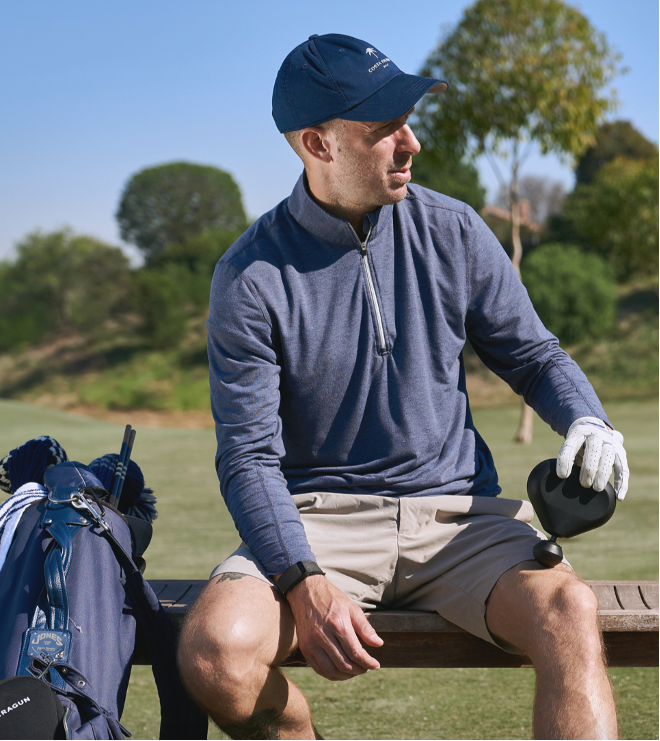 Theragun Mini ($199.00)
Small yet powerful; your pocket-sized recovery partner you can literally take anywhere. The Theragun mini is convenient muscle relief on the go. Unlike others on the market, the Theragun Mini is near silent with Quietforce technology. When you're finished with this thing, you'll be ready to go multiple rounds.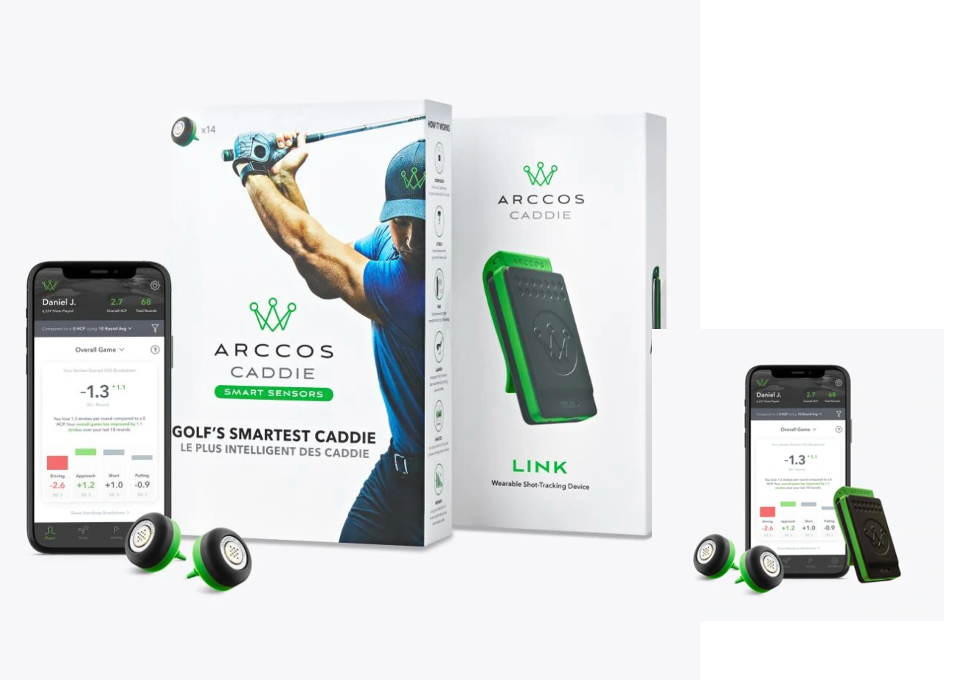 Arccos Caddie Bundle ($279.98)
Arccos's app and products allow golfers to use their actual shot and score data to make better club selection decisions on the course. They, like us, believe data should drive your game improvement focus.
With its latest update, Arccos launched its first-ever on-course ball data capture feature. The system tracks player performance with specific ball types to fuel future analysis. Balls & Birdies?
SAVE 15% WITH PROMO CODE B&B15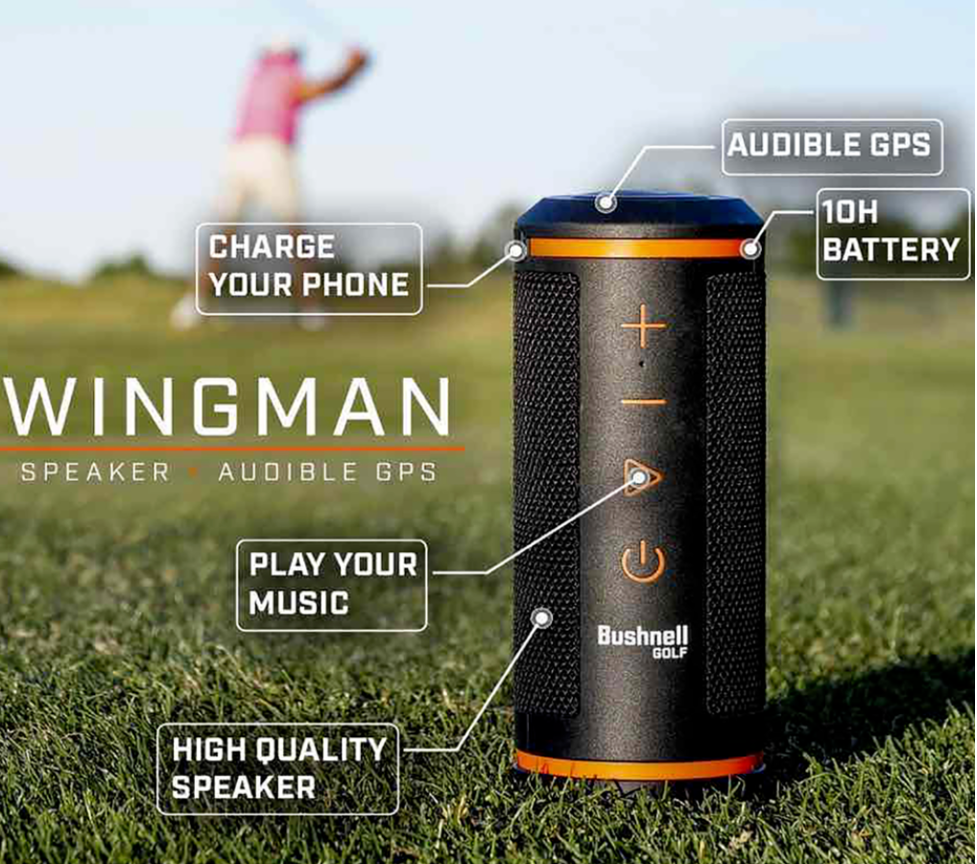 Bushnell Wingman Golf GPS Speaker ($149.99)
With 10 hours of high-quality audio, this Bluetooth speaker will set the mood on the course and in the bedroom. The Wingman features BITE magnet technology that attaches right onto your cart, and it comes with an audible GPS that pairs with your phone via the Bushnell app. The Bushnell Wingman is the first of its kind!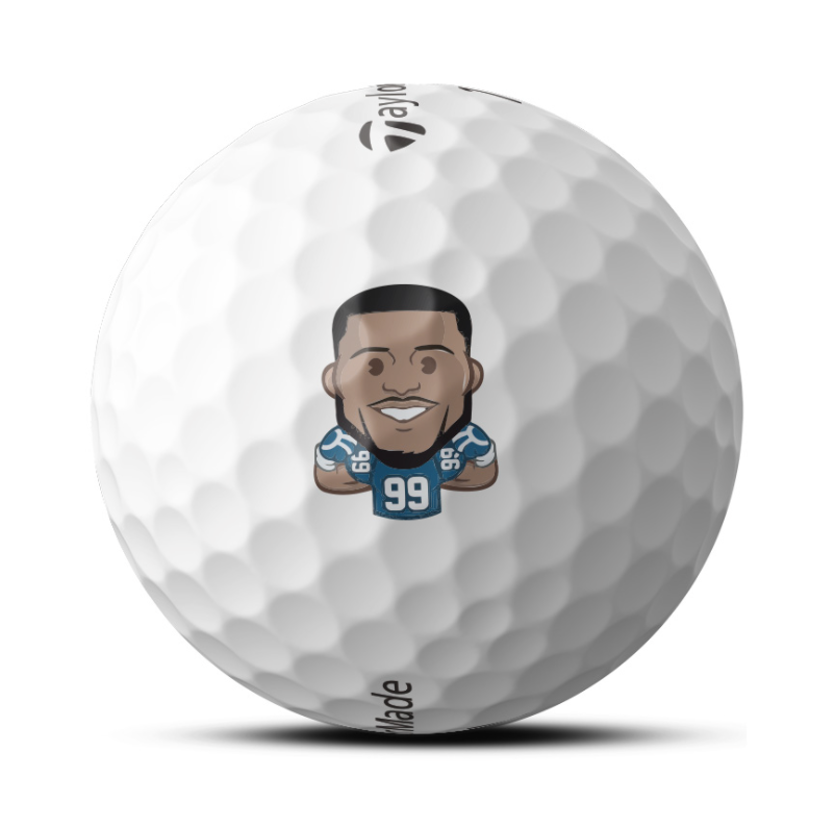 Taylormade NFLPA Golf balls ($51.99)
With the Superbowl right around the corner, these Taylormade TP5 and TP5x golf balls feature all your favorite football players. Whether you're a Brady or a Rogers guy, or just want to hit hard like Aaron Donald, these golf balls are all one of a kind.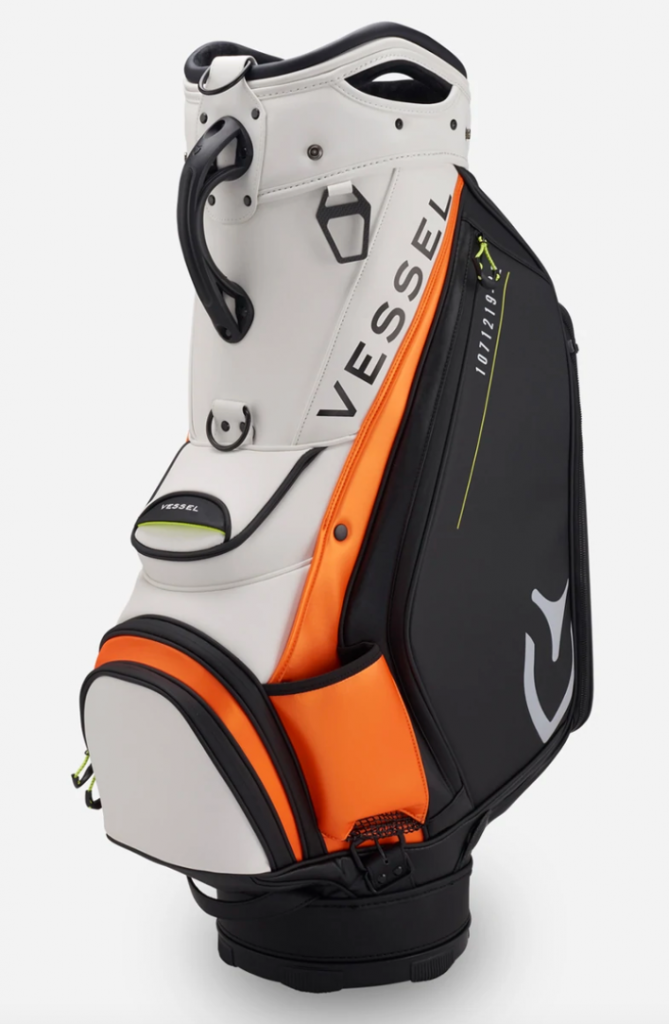 Vessel Prime Staff Bag ($595.00)
The Vessel Prime Staff bag is one of the most luxurious and best-looking golf bags I have come across. They are crafted from the finest materials and designed to withstand the elements. If your spouse loves designer bags, she'll appreciate you sporting this.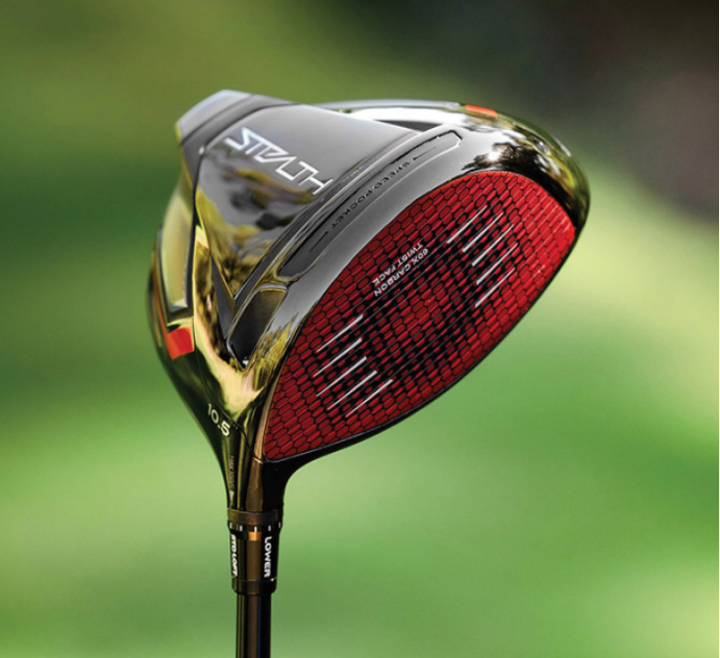 Taylormade Stealth Driver ($599.99)
If you really want to make his V-Day special, the brand-new line of Taylormade's family of Stealth drivers will do just the trick. The Taylormade Stealth driver feature carbon twist face technology that is longer, stronger, and straighter than ever before. Featuring an 11% larger head than the 2021 SIM 2 Max and a 20% larger head than the 2020 SIM Max, this club instills confidence behind the ball. The only driver on the market with a red face ships on February 4th right in time for Valentines day.