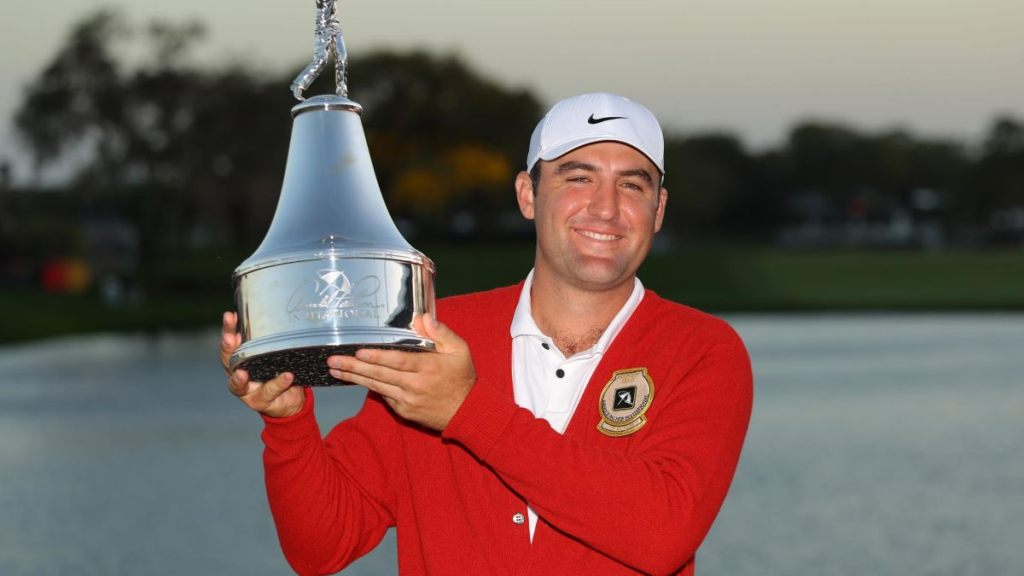 Scottie Scheffler comes up clutch with pars needed to win Arnold Palmer Invitational at Bay Hill
– Associated Press / ESPN

Per Jeff: " Scottie Scheffler isn't sure he won the Arnold Palmer Invitational as much as he survived it."
"Scheffler answered every challenge. He closed with a bogey-free back nine at Bay Hill and an even-par 72 for a 1-shot victory, his second on the PGA Tour in a month. He moved to No. 5 in the world."
"To be completely honest with you, right now I'm exhausted," Scheffler said. "This course is a total beatdown trying to play. I'm very pleased I didn't have to play any extra holes."

"Scheffler now has two PGA Tour titles in his past three starts, having picked up his first victory at the Phoenix Open. That one was loud, and he had to make birdies to stay in the mix. This one was stressful, and no less rewarding. Outside of the par-5s, "you're trying to just make a par on every other hole," Scheffler said."

B&B POV – Scottie has now won two out of his last three. That's referred to as 'En Fuego' if you didn't know. He's only 25, and has now firmly established himself as a top 10 favorite to win a major in '22. We placing $20 that he pulls it off.
---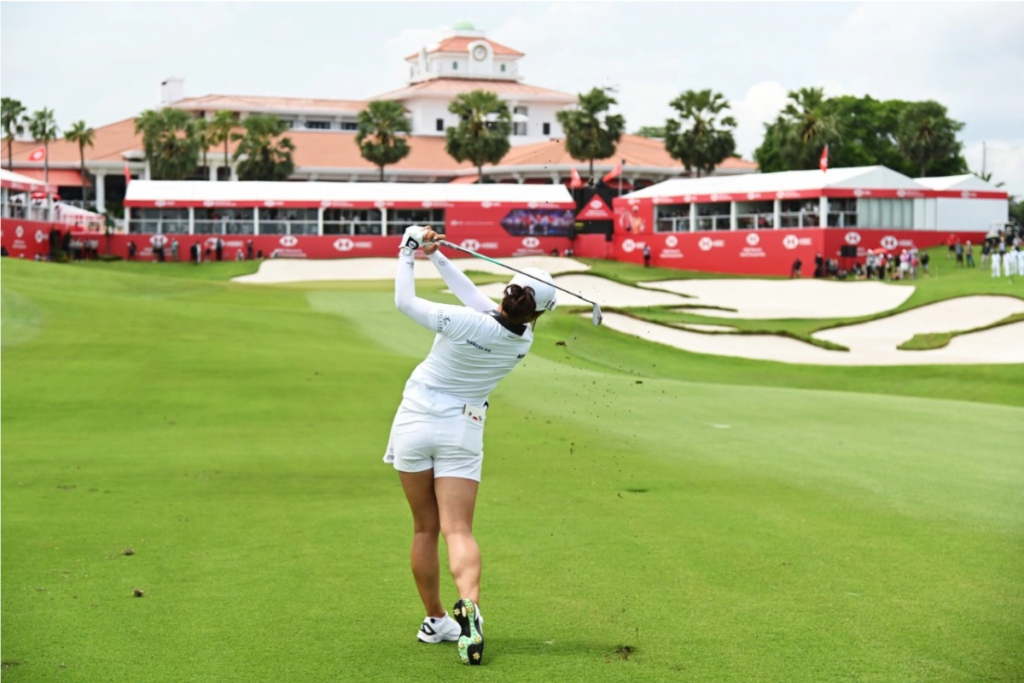 Jin Young Ko makes history with HSBC win, posting 15th consecutive round in the 60s
– by Beth Ann Nichols / Golfweek
​
Per Beth: "Jin Young Ko's made history at the HSBC Women's World Championship as she collected her sixth LPGA victory in 10 starts."
"Ko became the first player in tour history to record 15 consecutive rounds in the 60s, breaking a benchmark she shared with Annika Sorenstam and So Yeon Ryu. She also became the first player to record 30 consecutive rounds under par, eclipsing a mark set by Annika Sorenstam in 2004 and Lydia Ko in 2014-15."

"I'm just proud [of] myself to record 60s 15 rounds, like straight," said Jin Young Ko. "I'm so happy. I feel amazing right now."

B&B POV – Ko, winner of six of her last 10 and having just shot her 15th straight score in the 60's on the LPGA circuit is playing video-game-level golf right now. AKA Tiger and Annika-level butt kicking. And her swing…the best in the game.
---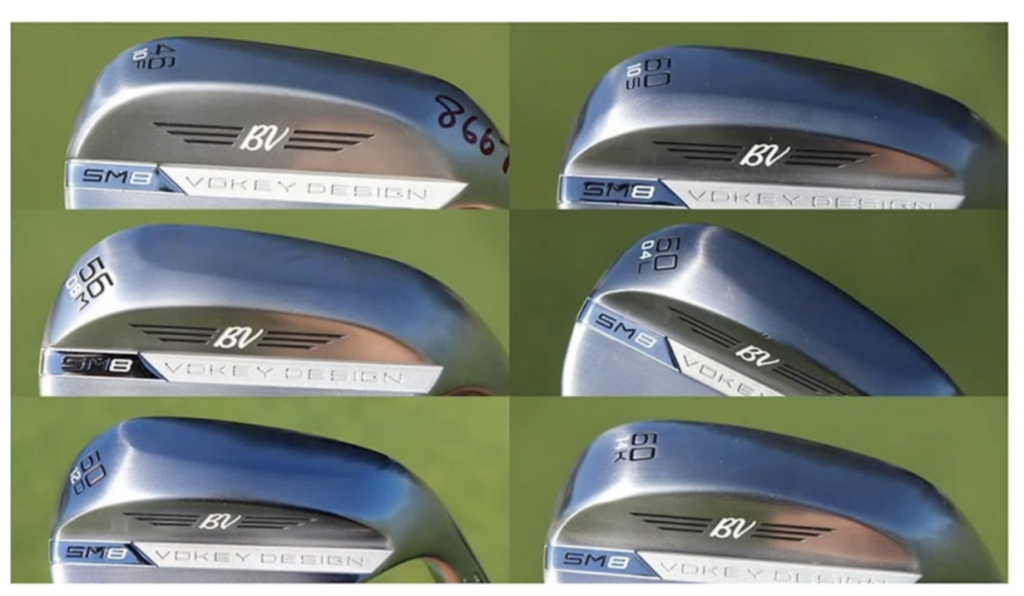 PGA Tour: Scottie Scheffler, Arnold Palmer Invitational Winner's Bag

Driver: TaylorMade Stealth Plus+ (8 degrees), with Fujikura Ventus Black 7X shaft.

Fairway Wood: Nike VR Pro (13.5 degrees), with Fujikura Atmos Black Tour Spec 8 X shaft

Irons: Srixon ZU85 (3), with Nippon Pro Modus3 Hybrid Tour X, Srixon ZX7 (4), TaylorMade P-7TW (5-PW), with True Temper Dynamic Gold Tour Issue X100 shafts.

Wedges: Titleist Vokey Design SM8 (50, 56, 60 degrees), with True Temper Dynamic Gold Tour Issue S400 shafts.

Putter: Scotty Cameron Special Select Timeless Tour prototype

Ball: Titleist Pro V1

Grips: Golf Pride Tour Velvet

B&B POV – You all saw this bag set-up in April, because Scottie keeps hoisting fancy trophies. If it's working for him, maybe it'd work for you too.
---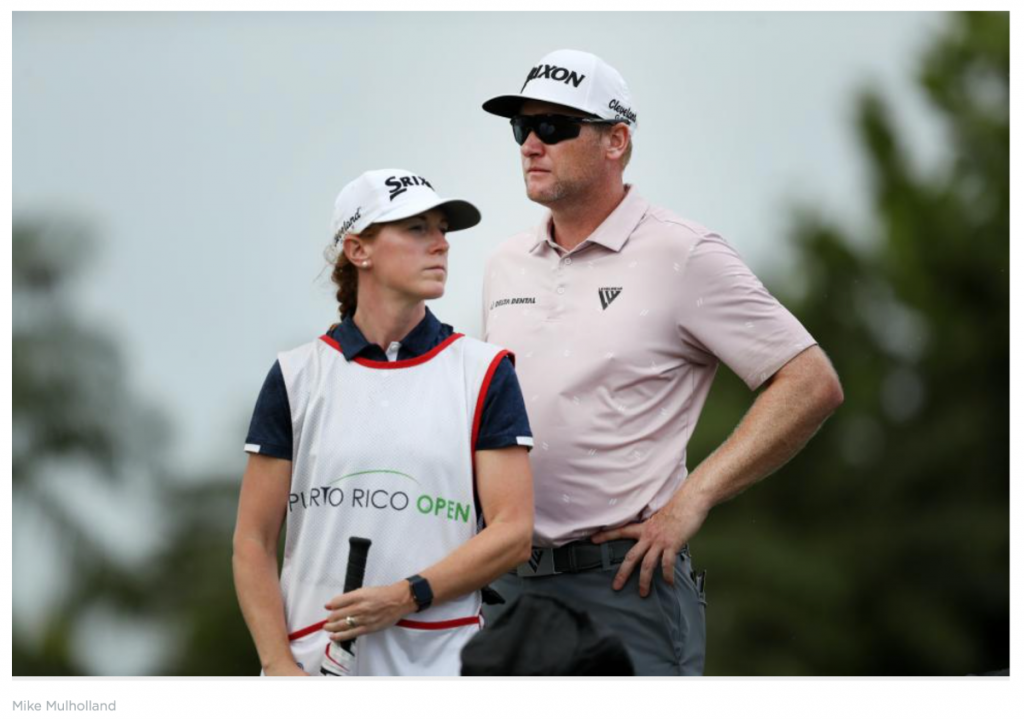 Ryan Brehm, facing the improbable that was flirting with the impossible, delivered the unimaginable, a win in the Puerto Rico Open
– by David Shedloski / Golf Digest

Per David: "Back to the wall, do-or-die, last gasp, eleventh hour … desperation. Tournament golf is stressful under nominal circumstances. When you're playing in one event for all the marbles—or in this case, your status on the PGA Tour—there can't be a more oppressive psychological challenge.

And, yet, Ryan Brehm said on Sunday that "it was the calmest I've ever been as a pro," as he set out to complete an improbable achievement. The 35-year-old Michigan native needed to win the Puerto Rico Open in his lone start on a Minor Medical Exemption or he would again be exiled to the Korn Ferry Tour. Which isn't necessarily the worst thing for a pro golfer, but it ain't The Show. Complicating the task at hand was Brehm's record on the PGA Tour: 67 starts, 0 top-10 finishes."

B&B POV – Now this is a winner-take-all story if we've ever heard one. Brehm made one bogey all week. One. Wins by 6-strokes with his wife on the bag. And now keeps his PGA TOUR card thru 2023. Not bad for a guy who'd never earned a top-10 finish before.
---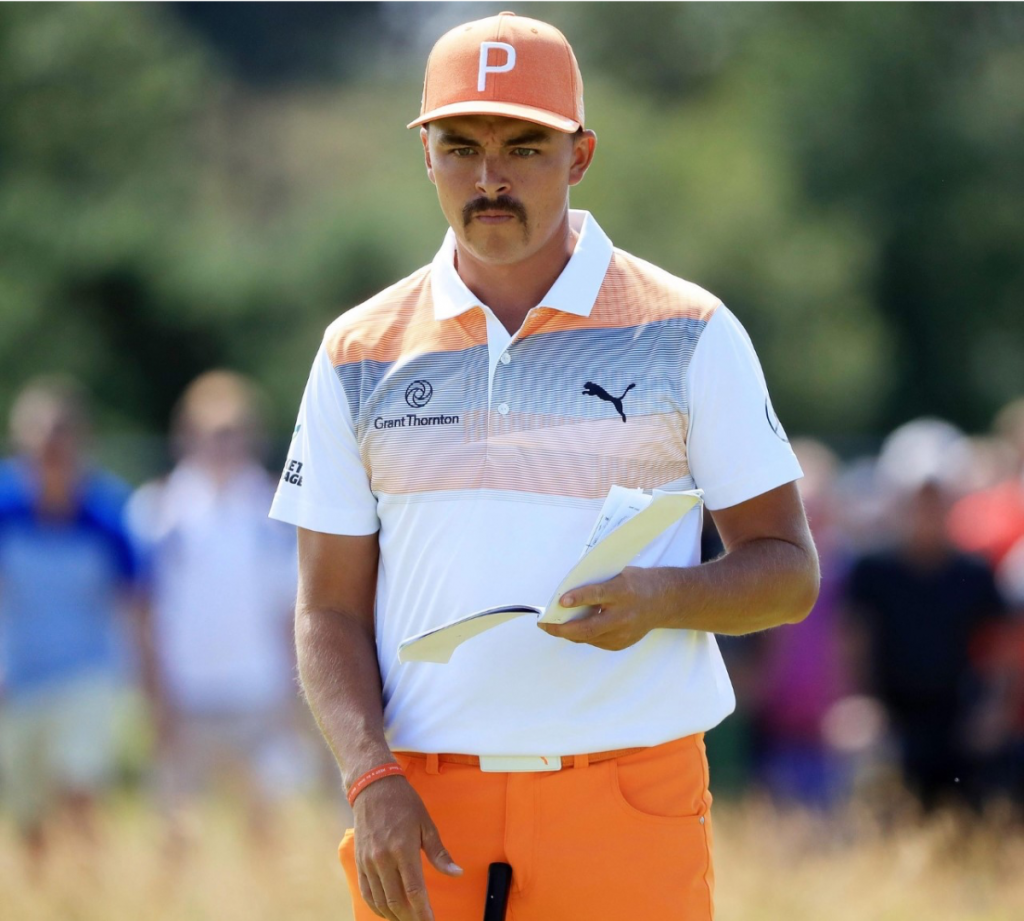 Struggling Fowler Soldiers on in Grace
– by Ron Green Jr. / Global Golf Post


Per Ron: "Fowler remains as charismatic and popular as ever but he is more a face and less a factor on the PGA TOUR at the moment."


"During the weekend at fiery Bay Hill, Fowler played 32 holes even par. He played the other four in 9-over par. In this case, the course setup was the bigger culprit than Fowler's still spotty game in his T52 finish."
'"You don't wish this on anyone, but everyone is going to have to go through something like this at some point, whether it's short or long," Fowler said,"For me, I've always been very positive and look at the glass half full."

B&B POV – It's hard to imagine that Rickie is missing The Players Championship this week. His fall from the top echelon nearly usurps the one that Spieth went thru in recent seasons. Jordan rebounded in dramatic, if not plodding fashion. Rickie, it's your turn, and now!
---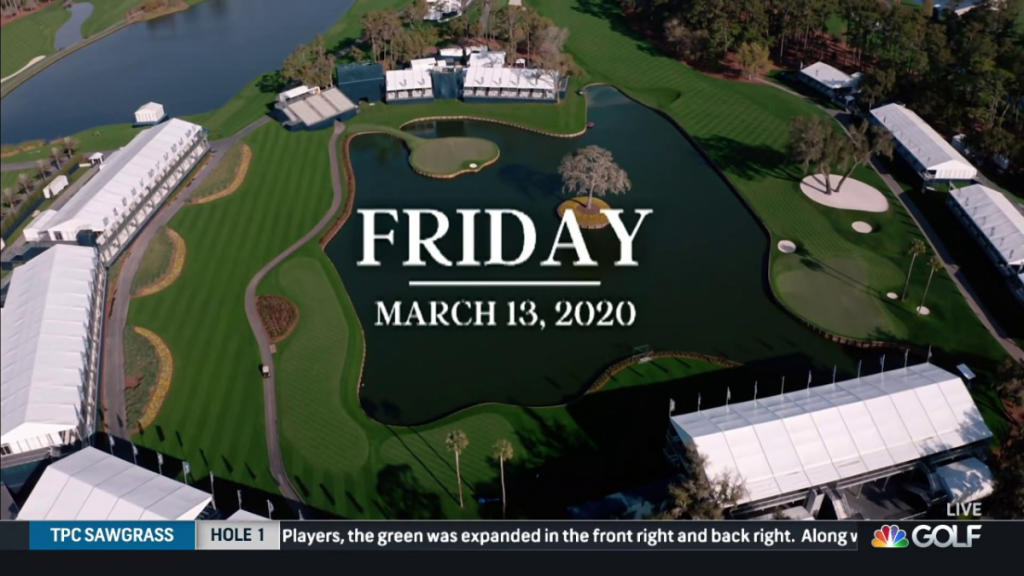 Approaching two years since COVID shutdown, PGA Tour showing some normalcy again
– by Rex Hoggard / Golf

Per Rex: ​"Two years, a crippling shutdown and millions of tests and vaccinations later Horschel, as well as the majority of Tour players, remain defiant."

"Still doesn't matter," Horschel said this week at Bay Hill. "We all know the stats, we all know the data, this might be too simplistic but I think you have to live your life and I think you can be too safe in life, too scared of things in life. I don't want to be that way."

"I love that we are getting back to some semblance of normalcy. I know it's not normal, but we have got to figure out a way to live with this. We have to get back to social interaction because I think it's healthy," Johnson said. "It changed for a period but now I think we're coming back. I don't want to get my hopes up entirely, but I think we're coming back."

B&B POV – We'll never forget the day two years ago when the PGA TOUR shut down its flagship event midway thru the 2nd round amid fear of a new, fast-spreading disease called 'Covid.'

More than 200,000 fans will walk the grounds at TPC Sawgrass this week, birdies will be made, balls will end up in the water on 17, and one of the best and brightest in the world will win the biggest purse in the history of golf — but many will reflect on a single day 2-years ago when our hearts and confidence skipped a beat.
---
FEATURED LESSON
'Be smart. Play to your strengths'
Eric Lohman, PGA
GM Director of Instruction
Monarch Beach Golf Links
Enjoy this weekend's recap!
-B&B