Mon., March 14, 2022 Edition​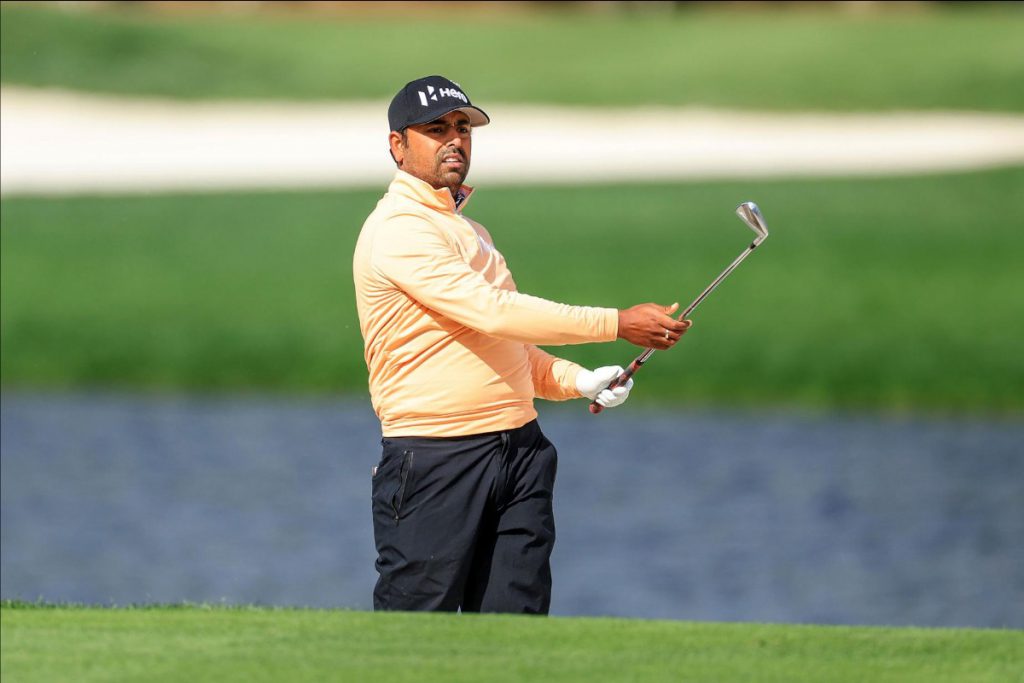 Players 2022: How one of the lowest-ranked players in the field is leading the Players Championship
– Joe Beall, Golf Digest

Per Joe: "If you're unfamiliar with Lahiri you are forgiven, although to call him an unknown is unfair. Lahiri's a two-time Olympian for a nation, India, that boasts more than a billion people. He has 18 victories across the globe. Been on the International Presidents Cup squad twice. That is a pretty damn good career and, at age 34, a career that should have some runway left."
"I think the nature of what we do, it could be—it's unpredictable," Lahiri said. "You just don't know. You grind away, you keep chipping away, you keep working on your game, and when it clicks, it clicks. It could be this week, it could be next week. As long as it happens, and that's the belief you've got to have, and that's the commitment you've got to have."
"Grind" is a ubiquitous word in golf, sometimes so that it loses its meaning. But, boy, has it been a grind this week. The starts, the stops, the wind, the rain, the long days on a course renowned for the chaos that hides at every turn even in the best of conditions. A bit of tee-time providence was needed and this rodeo is barely past the halfway point, we grant you that. Still, you're not on this board without a wheelbarrow of grit and a heart trim in gumption."

B&B POV – There is no question that Aniban Lahiri has a world-class golf game. But he'll need more than that to win his 1st PGA Tour title Monday at The Players. Does he have what it takes? We shall soon see, we hope. Please weather — behave!
---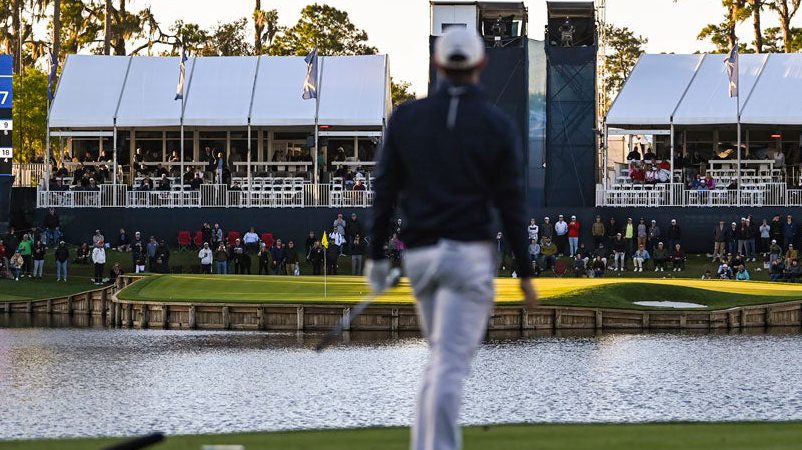 The weirdness at this never-ending Players Championship? It's only fitting.
– by Michael Bamberger / Golf.com

Per Michael: "There's no Tiger, no Phil, no Rickie, no Bryson here. They were never in the field, as we've known for days.
But what about Collin Morikawa, Jordan Spieth, Brooks Koepka or Xander Schauffele? Might they fill the void?
Nope.
They all missed the cut.

The new champion — likely a player* who has never won a Players or a major — will be decided at the end of a long Monday. The third round should finish Monday morning. The fourth round will be played Monday afternoon, in threesomes, off two tees and without the customary grandeur this tournament prizes.

So, yes, things are a little weird at this Players. Well, what did you expect for the PGA Tour's so-called signature event in 2022? Men's professional golf has been running on weirdness for two years now."

B&B POV – 2-years ago, the newly-minted Covid pandemic forced The Players to abruptly cancel the tourney midway thru the 2nd round. This year, the event is going at least 5-days. The 2022 Players is determined to give fans across the world as many days of PGA action as possible.
---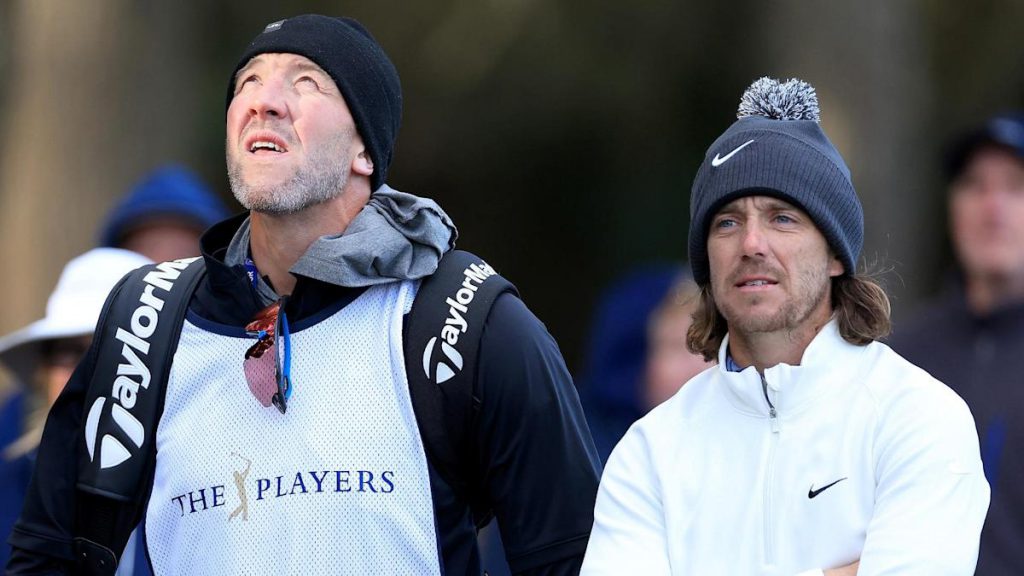 Early-late wave with significant advantage as second round finally ends at The Players– by Rex Hoggard / Yahoo Sports
​
Per Rex: "The top of the leaderboard was dominated by players from the early-late wave, including front-runners Sam Burns and Tom Hoge. Of the top 34 players through two rounds, 25 came from the early-late wave.
The late-early wave had to restart their opening rounds in the worst of the week's conditions Saturday morning when winds gusted to 35 mph in the wake of a cold front. The same side of the draw then had to start Round 2 in increasingly frigid conditions.
"We've had it amazing for two days, we really, really have, and I consider myself very lucky. It's nice to make the most of it," said Tommy Fleetwood, who was tied with Casey at 5 under and two shots off the lead."

B&B POV – St. Patrick's Day is only 3 days away, and the luck of the Irish has been on full display at TPC Sawgrass. The conditions at the Players have been brutal, but even more so for the gents who woke up–and teed off– late Thursday.
---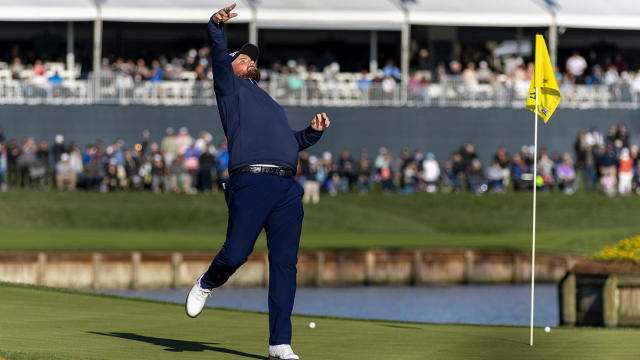 Ace Alert– by PGATour / Golf.com

B&B POV – Shane Lowry went full Lebron for the fans on the 17th at The Players on Sunday. Up to that point in the tournament, his perfectly weighted wedge was the purest – and loudest – shot of the tournament.
---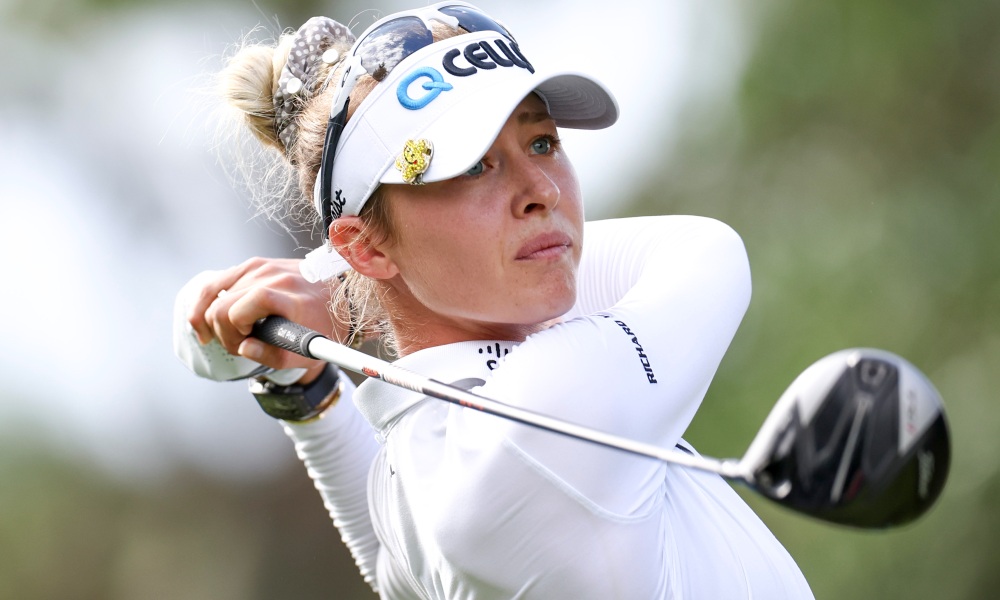 Nelly Korda diagnosed with blood clot in arm, taking time from LPGA
– by Beth Ann Nichols / Golf Week

Per Beth: "Korda was next scheduled to compete March 24-27 in the JTBC Classic in Carlsbad, California, ahead of the year's first major, the Chevron Championship. She won four times on the LPGA in 2021 as well as Olympic gold in Tokyo and was named Female Player of the Year by the Golf Writers Association of America."

"After a typical morning workout, my arm started to feel like it was swelling," Korda, 23, posted on her social media accounts.
"At the advice of my doctor, I went to the Emergency Room as a precaution. I was diagnosed with a blood clot. I am currently at home getting treatment to eliminate further risks. I will communicate my status as and when there is more information. In the meantime, I want to thank everyone for their support and ask for privacy for all our family during this time. I hope to be back soon. Thank you."

B&B POV – Nelly Korda, women's world #2, announced Sunday afternoon that she was currently at home and receiving treatment after she was diagnosed with a blood clot in one of her arms. Prayers from all of us at B&B.
---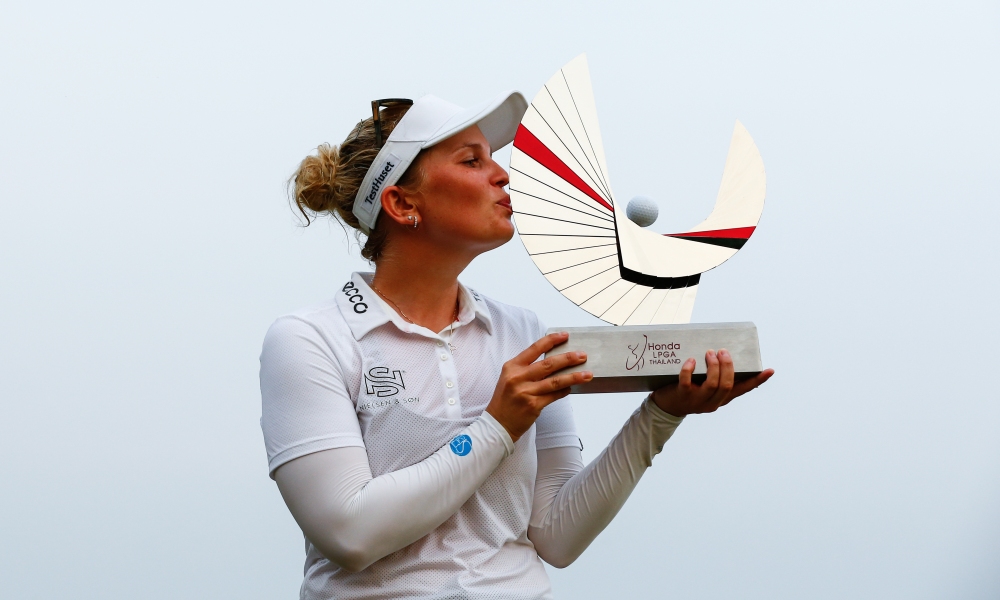 Nanna Koerstz Madsen wins Honda LPGA Thailand with late eagle – by Beth Ann Nichols / Golf Week

Per Beth: ​"It's amazing. It's a dream come true," said Koerstz Madsen, who along with Lin set a new scoring record of 26-under 262 at the Honda LPGA Thailand.

Koerstz Madsen, whose fiancé Nicki Hansen caddies for her on tour, caught a flier on the par-5 18th hole in regulation that led to a closing bogey. She rebounded by playing the two playoff holes in three under. Koerstz Madsen is known for sometimes carrying lemons in her golf bag that she sucks on to help keep her calm and focused.
Last year at the AIG Women's British Open, Koerstz Madsen came into the 72nd hole tied with Anna Nordqvist but suffered a heart-breaking double-bogey on the taxing 18th that included a shocking shank from a green-side bunker.
That now seems a distant memory."

B&B POV – Nanna brought her good stuff to the course Sunday to take home victory at the LPGA Honda Thailand. Her day started with an eagle (nice!), and ended with one in a playoff (nicer!). She claimed her first LPGA Tour victory, finishing crazy-low 26-under par.
---
FEATURED LESSON
"Maintain Good Tempo in High Pressure Situations"
Josh Alpert, PGA Coach
Precision Golf Centers
Who doesn't get a little excited when a trophy or $$$ is on the line? Josh Alpert shares his thoughts on how best to smooth out your tempo when things start to pucker up.
Enjoy this weekend's recap!
-B&B