Mon., April 11, 2022 Edition​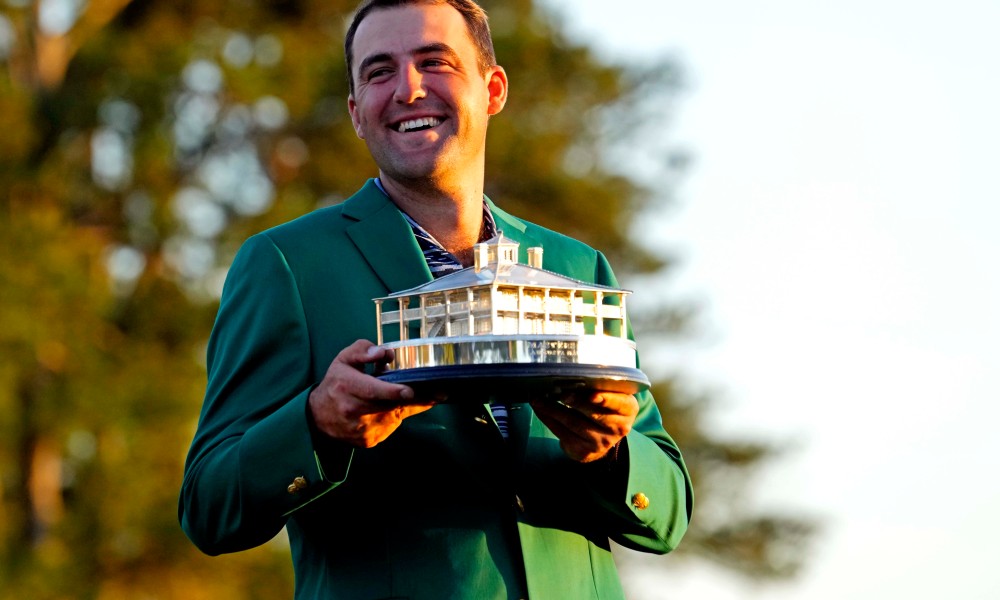 Masters: Scottie Scheffler wins at Augusta National, his first major
– Steve DiMeglio / USA TODAY Sports

Per Steve: "Scottie Scheffler, the Big Kid from Big D who is all of 25, is now the game's supreme leader after capturing the green jacket in the 86th edition of the Masters.
With a final-round, 1-under-par 71, Scheffler finished with a 10-under total of 278, three shots clear of runner-up Rory McIlroy. His only baffling moment over four days came on the 72nd hole, when, armed with a 5-shot lead, he four-putted from 41 feet, missing two putts from inside three feet.
He laughed off his gaffes. What mattered was he was the only player to break par in all four rounds – he shot 69-67-71-71 – as he solidified his standing as the No. 1 player in the Official World Golf Ranking with his first victory in a major"

B&B POV – What do Scottie Scheffler and Tiger Woods have in common? When they get hot and start winning tournaments, those victories sure do come in bunches. Scottie's current run of wins is as good as we've seen since Tiger's last hot streak. Keep 'em coming Big Kid! 
---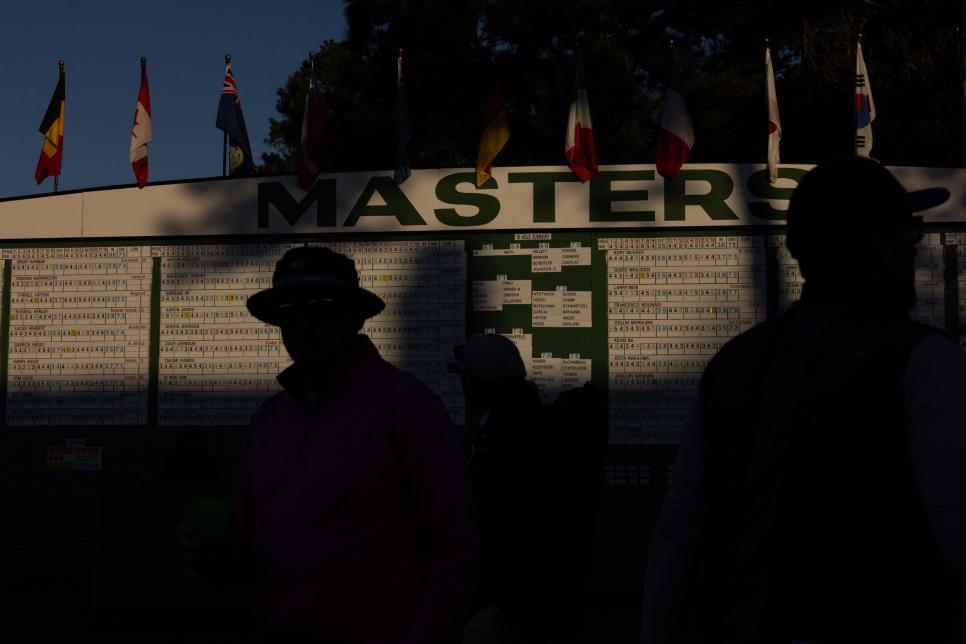 Masters 2022: Here's the record-breaking prize money payout for each golfer at Augusta National
– Ryan Herrington / Golf Digest

Per Ryan: "OK … here's what they played for this week.
Win: Scottie Scheffler, -10, $2,700,000
2: Rory McIlroy, -7, $1,620,000
T-3: Shane Lowry, -5, $870,000
T-3: Cameron Smith, -5, $870,000
5: Collin Morikawa, -4, $600,000
T-6: Will Zalatoris, -3, $521,250
T-6: Corey Conners, -3, $521,250
T-8: Justin Thomas, -1, $450,000
T-8: Sungjae Im, -1, $450,000
T-10: Cameron Champ, E, $390,000
T-10: Charl Schwartzel, E, $390,000

B&B POV – The Masters was amazing, again. And the pros who finished highest up the leaderboard took home bank Sunday. It was a great show, and the world-class entertainers earned every penny they were paid. Bravo!
---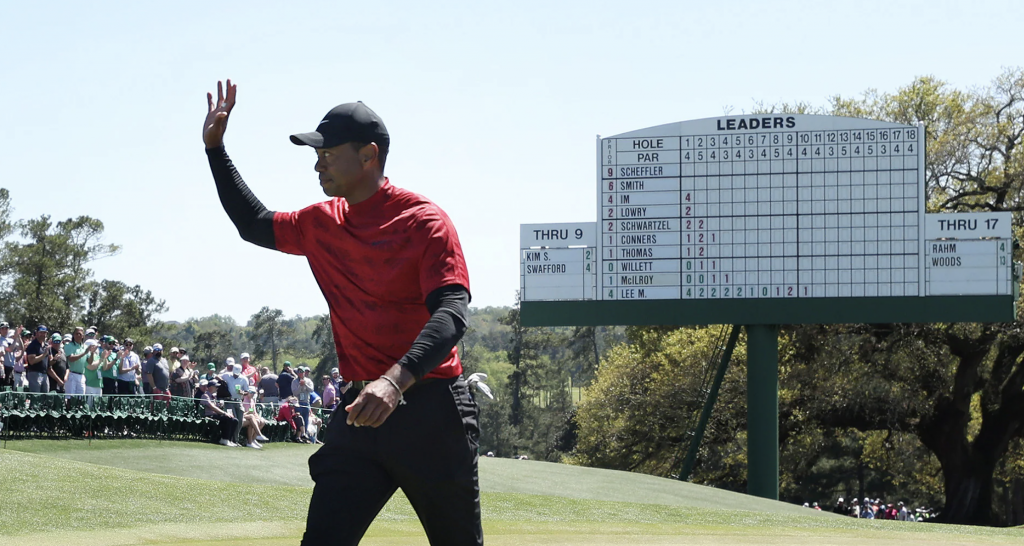 Tiger grateful after Masters, commits to The Open
– Mark Schlabach / ESPN ​

Per Mark: "Tiger Woods on Sunday committed to playing in The Open at St. Andrews in July and said he may play in next month's PGA Championship, after finishing a week at the Masters that didn't seem possible less than 14 months ago.
Playing in his first official tournament since he was seriously injured in a car wreck outside Los Angeles on Feb. 23, 2021, Woods walked up the 18th fairway to applause at Augusta National Golf Club."

B&B POV – Interesting announcement here. Tiger committed to play at The Open Championship taking plus at St. Andrews in July, but not the PGA Championship, nor the US Open, taking place at Southern Hills in May and at The Country Club in June, respectively. 
The Big Cat said he was going to play only in the "Big Events" moving forward. He left out the part where he likely will only play in the big events where he believes he has a good shot at being competitive. He must not be a fan of SHCC or The CC. Meow. 
---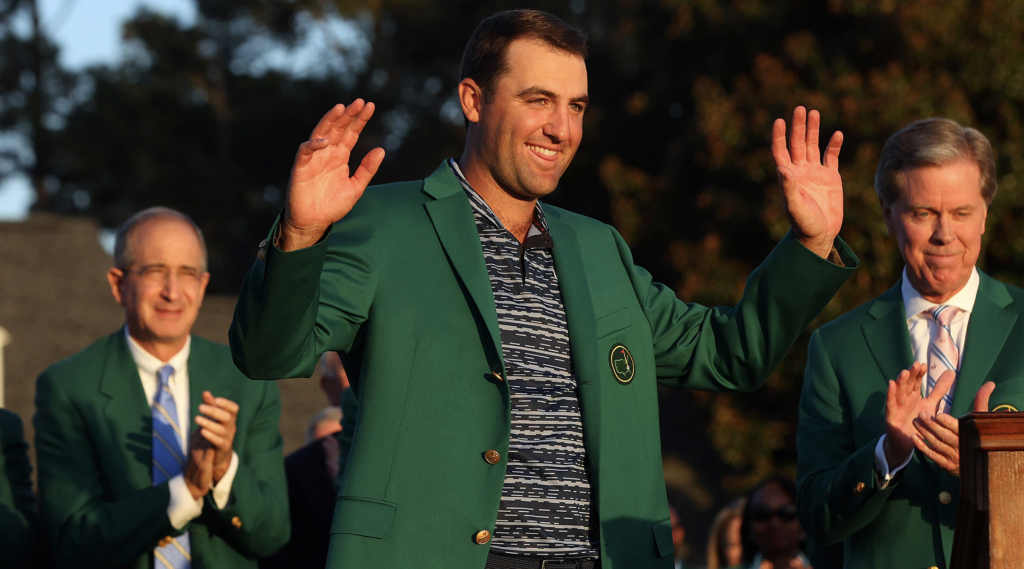 Hooked 'em again: Scottie Scheffler adds another green jacket to Texan lore at ANGC
– Rex Hoggard / Golf Channel
Per Rex: "On a perfect Masters Sunday, Scottie Scheffler, 25, became the 10th player from Texas to claim a green jacket.
Six of the last nine Masters have included a player from Texas in either first or second place, an impressive run, but one that doesn't compare to the early years when Texans finished first or second in 16 of 17 tournaments, starting in '37.
Less than a year ago, there were some who were questioning Scheffler's ability to close out tournaments. On Sunday, he joined the likes of Nelson, Hogan, Demaret and Spieth.
He's not a Texas legend – yet.
"He's moving up the ladder. He's 25 and has a major and four wins [on the PGA Tour]," said Smith, Scheffler's swing coach since he was 7, who Crenshaw affectionately and knowingly called a "handler" of swings. "He still has more golf to play and he's not there yet. But I'm not going to say he's not going to be one of the best.""

B&B POV – Another Masters won by a Texan. Not shocked. We just want to see Indianians get into the mix every now and then. Come on Indiana! Slackers.
---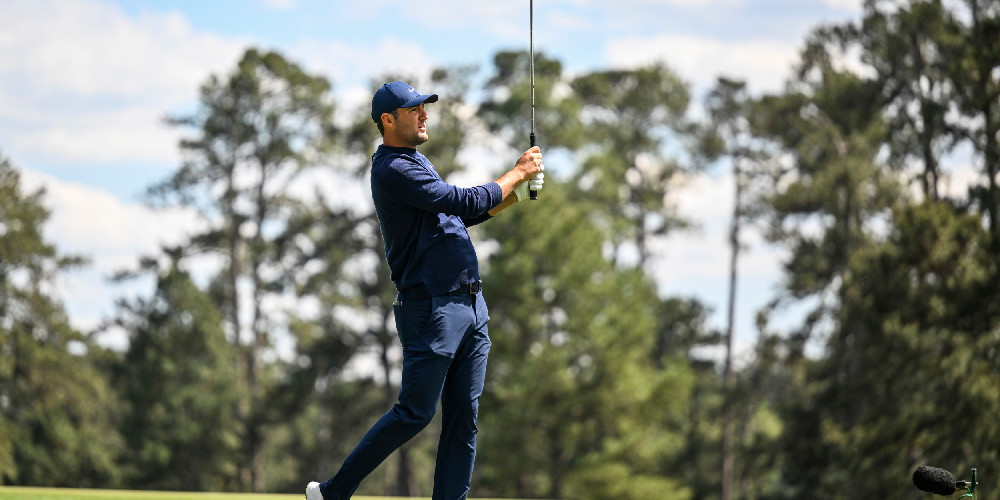 WITB Deep Dive | Scottie Scheffler's Winning Bag from Augusta– Associated – Mike Esse / TaylorMade

Per Mike: "Scottie Scheffler's Stealth Plus driver and P·7TW irons have had quite the year in 2022. Let's go deep on the set up for our newest member of Team TaylorMade, who has won three tournaments in his last five starts with TaylorMade equipment in the bag.
Scottie's latest TaylorMade addition to the bag is his Stealth 3-wood, which is our high launch version with a 16.5° loft.
Stealth Plus 8° Driver
Stealth 16.5° 3HL Fairway
P·7TW Irons (5-PW)

B&B POV – TaylorMade did good when they signed Scottie. His Stealth driver is getting almost as much TV time as his Texas-sized chin. 

However, take note: He doesn't play a TaylorMade ball. He tees up a Titleist Pro V1 (equally as surprising to us that he doesn't play a V1x). And doesn't get paid to do so!
---
FEATURED LESSON
"How Sergio Garcia Hits a Draw and a Fade"
Sergio Garica, Professional Golfer
One of the best ball strikers of his generation, Team TaylorMade's Sergio Garcia is here to show you how he hits a draw and a fade off the tee using the all-new Stealth Driver from TaylorMade Golf.
---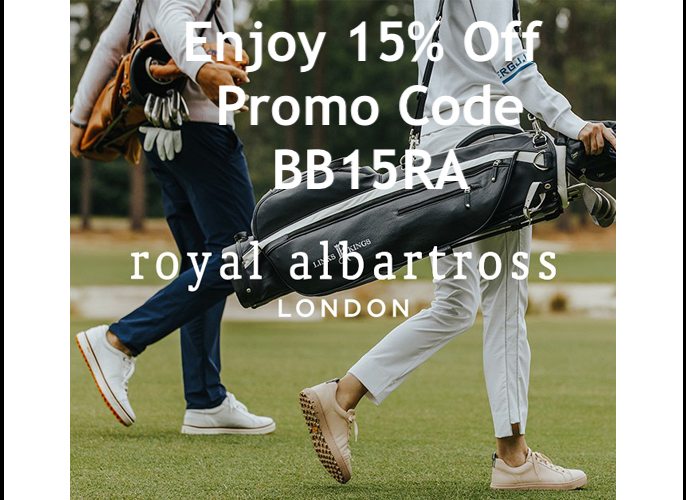 Enjoy this weekend's recap!
-B&B