Mon., April 18, 2022 Edition​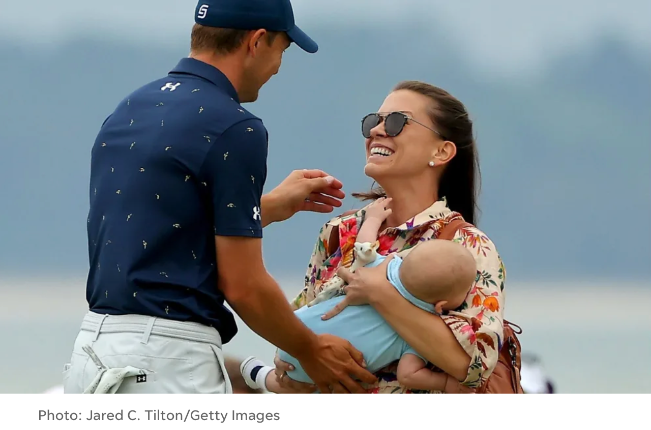 Jordan Spieth claims 2022 RBC Heritage via playoff with Patrick Cantlay for first win as a father
– Adam Schupak / Golfweek

Per Adam: "Even the best putters go through stretches where the hole looks small. Jordan Spieth admitted to feeling that way on Saturday. But winners know how to win, and on Sunday along the marshy shore of Calibogue Sound Spieth proved that he still knows how to find a way to close and collect the trophy, Tartan jacket and the seven-figure check that came with it (and pushed his career earnings over $50 million).
Spieth, 28, earned his 13th PGA Tour title and first as a father. When Cantlay's 35-foot putt to extend the playoff sailed by, Spieth's wife Annie rushed on the green with son Sammy in tow to celebrate as a family.
"It's striking to see him struggle with the putter," CBS Sports analyst Dottie Pepper said before Spieth attempted a 13-foot birdie putt. "It's something I think we all took for granted and he may have too, working so hard on the golf swing."

B&B POV – Seeing Spieth's wife with baby in tow running onto the green after his playoff victory was a beautiful Easter moment for his family and for all of us at home to watch. That was pure elation on full display. And for us, Jordan was instantly transformed from the wonder kid he's been for the last 9 years, to the man we hope to continue to watch hoist trophies well into the middle of this century. Congrats Jordan & family!
---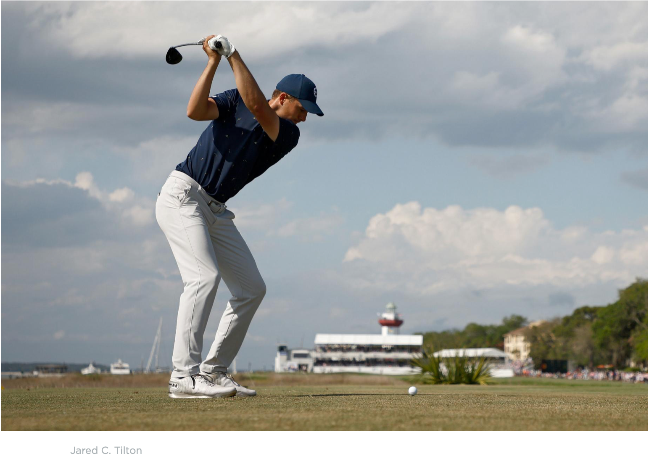 Jordan Spieth is the RBC Heritage champ thanks to his own unique bravado
– Shane Ryan / Golf Digest

Per Shane: "Many, most, or perhaps all of us believe golf is better when Jordan Spieth is winning tournaments, and he brought a bit of that old 2015 spark on Easter Sunday for the second straight year, prevailing in a playoff against Patrick Cantlay at the RBC Heritage. On the first playoff hole, in the shadow of the iconic Harbour Town lighthouse, as the sky grew darker and the air thicker with the dual promises of night and rain, both players went from the fairway to the bunker on their approaches. When Spieth found his ball near the edge of the sand, he may have had flashbacks to a brutal break on the momentum-killing ninth hole, when his attempt to drive near the green ended with a similar lie, forced him to pitch out sideways, and resulted in a bogey when it seemed like par was the absolute worst he could do.
When he finished, roughly an hour ahead of the final group of Harold Varner III and Shane Lowry, Spieth had to suffer through the anguish of watching the others try to catch him, an experience he called "way more nerve-wracking than actually playing."
Click here to watch Speith's brilliant bunker shot.

B&B POV – Spieth missed an 18-inch par putt on 18 on Saturday. Yikes! There's no way that miss wasn't weighing on his mind all day Sunday. Even with a shaky putter–not for you and I, but definitely for a PGA TOUR superstar–he rolled in the putts he needed including a clutch 13 ft putt on the last in regulation. Golf is more fun to watch when Spieth is in contention.
---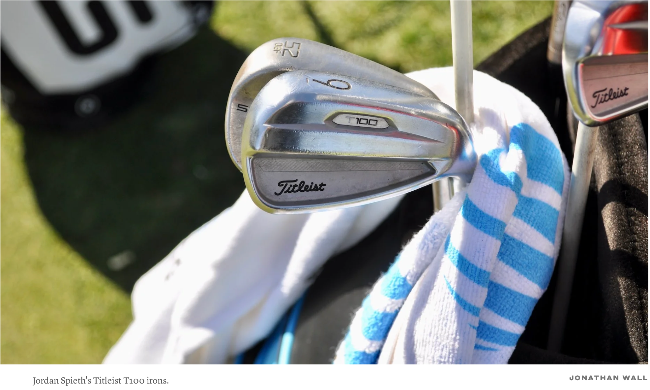 Winner's bag: Jordan Spieth's Titleist equipment at the 2022 RBC Heritage
– Jonathan Wall / Golf ​
Driver: Titleist TSi3 (Fujikura Ventus Blue 6X shaft), 10 degrees
3-wood: Titleist TS2 (Fujikura Ventus TR Blue 7X shaft), 15 degrees
Hybrid: Titleist 818 H2 (Graphite Design Tour AD DI 95X shaft), 21 degrees
Irons: Titleist T100 (4-9; True Temper Project X 6.5 shafts)
Wedges: Titleist Vokey Design SM9 (46-08F, 52-08F, 56-10S; True Temper Project X 6.0 shafts), Vokey WedgeWorks (60T degrees; True Temper Project X 6.0 shaft)
Putter: Scotty Cameron 009 Prototype
Ball: Titleist Pro V1x

B&B POV – Now, this is a solid set-up. T100's 🔥. Spieth's short game, 🔥⛳️💰
---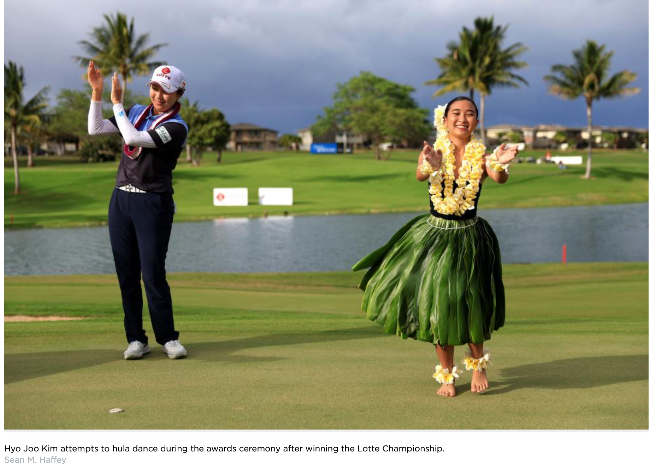 After bogey at 17, Hyo Joo Kim recovers to win Lotte Championship
– Keely Levins / Golf Digest
Per Keely: "Hyo Joo Kim made the finish to her fifth career LPGA win more stressful than it needed to be Saturday at the Lotte Championship presented by Hoakalei. A bogey at the 17th shrunk her three-shot lead at the start of the round to one over Hinako Shibuno. But Kim recovered immediately, taking advantage of the par-5 18th with a birdie. She finished at one-under 71 for the round and 11-under 277 for the tournament, two shots ahead of Shibuno.
"I feel very proud, a little confident about the future," Kim said. "The outlook looks great for me and I feel like I can do better moving forward."
While Kim accepted LPGA membership immediately after her win, Shibuno opted not to. She continued playing on the Japan LPGA Tour until making it through LPGA Tour Q-School in 2021. This year is her first full season on the LPGA Tour."

B&B POV – Arguably the best swinger of the club on the LPGA Tour, Kim's 6th win on Tour, which came on Saturday, will not be her last–bank it!
---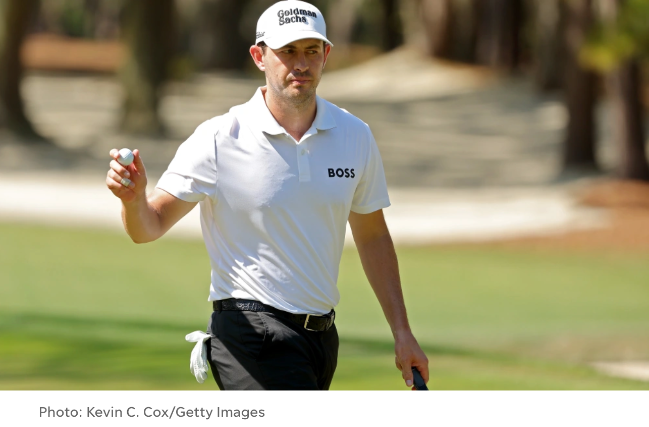 2022 RBC Heritage prize money payouts for each PGA Tour player at Harbour Town Golf Links
– Adam Woodard / Golfweek

Per Adam: "It pays to play well on the PGA Tour, folks. Just ask this week's winner, Jordan Spieth.
The 28-year-old Texan claimed his 13th PGA Tour win – and first as a father – via a one-hole playoff at the 2022 RBC Heritage with Ryder Cup teammate Patrick Cantlay. Spieth shot a 5-under 66 thanks to a pair of eagles on his front nine at Harbour Town Golf Links during Sunday's final round and earned the win with a clutch up-and-down from the bunker on the first playoff hole.
Spieth will take home $1.44 million for his efforts, with his playoff partner Cantlay earning $872,000. Check out how much money each PGA Tour player earned this week at the 2022 RBC Heritage."

B&B POV – Easter dinner tasted especially good for more than a handful of these guys.
---
Phil Mickelson, Tiger Woods Have Registered for the U.S. Open
– Bob Harig / SI.com

Per Bobb: "Tiger Woods and Phil Mickelson are among the 48 fully exempt players who have registered for the 122nd U.S. Open, to be played June 16-19 at The Country Club in Brookline, Massachusetts.
Mickelson, 51, has not played since the Saudi International tournament in early February in the midst of the fallout from his comments about the PGA Tour and the possibility of joining or collaborating with a rival league backed by Greg Norman called the LIV Golf Invitational Series. Mickelson, a three-time winner of the Masters, missed the tournament last week for the first time in 30 years.
The PGA Championship, which will be played May 19-22 at Southern Hills in Tulsa, Oklahoma, is accepting entries through April 22. Both Woods and Mickelson are expected to be on that list as well."

B&B POV – We all may be at least a little PO'd with Phil thanks to his anti-PGA TOUR antics over the past few months, but we're ready to forgive and watch him return to competitive golf at the US Open in June. And watching Tiger might be fun too. We hear he's pretty inspirational for the game as well. Something about big crowds and record-breaking TV ratings. We hope both tee it up at The Country Club and make the cut!
---
FEATURED LESSON
"Improve Your Greenside Bunker Shots with Eloh"
Eric Lohman, PGA
A few Do's and Dont's from Eloh to get it up and down from nasty greenside bunkers. Consider the dance moves a bonus.
---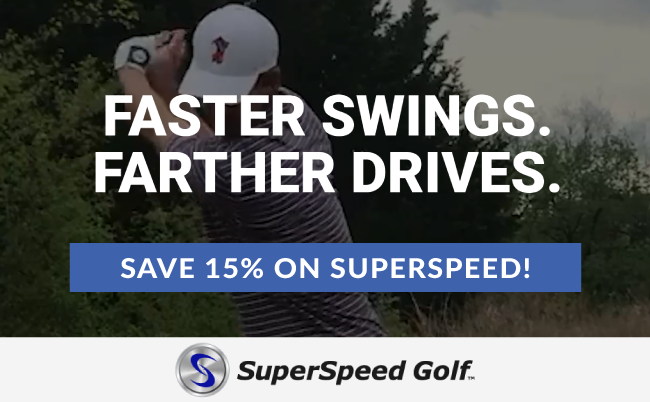 Enjoy this weekend's recap!
-B&B