Mon., April 25, 2022 Edition​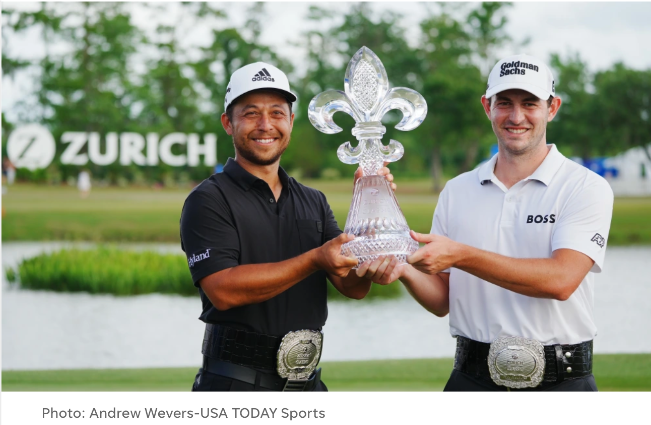 Buddy up: Patrick Cantlay, Xander Schauffele 'finish each other's sentences' and finish off winning the Zurich Classic of New Orleans
– Adam Schupak / Golfweek

Per Adam: "Patrick Cantlay and Xander Schauffele marched into New Orleans with chips on their shoulders and waltzed out of the Big Easy as winners for the first time this season at the only two-man team-format event on the PGA Tour.
A short birdie putt at the par-5 11th extended the lead for Cantlay and Schauffele back to two as they improved to 30 under. When Burns and Horschel made bogey at the 17th, the lead grew to three and afforded Cantlay and Schauffele to make a bogey at the last in claiming the title and the silver belt buckles awarded to the champions.
As the friendship of Cantlay and Schauffele has grown, so has their place as two of the top American pros (Cantlay is No. 4 in the world and Schauffele No. 12). They have paired successfully in the last Presidents Cup and Ryder Cup and proved again that they could be a tandem in international competition for the next decade.
"They've played enough with each other as partners," said Jamie Mulligan, Cantlay's longtime instructor, "that they're kind of finishing each other's sentence."'

B&B POV – Unlike 2-weeks ago at Hilton Head, Cantlay didn't lose in a playoff this weekend. He had close friend, and PGA Tour uber-star Xander to thank, partly.

The duo went wire-to-wire to win the Zurich team event, and bank $1M each.

The guys on tour are playing for crazy money no matter what Norman & Co. are saying. And Patrick and Xander are winning their fair share
---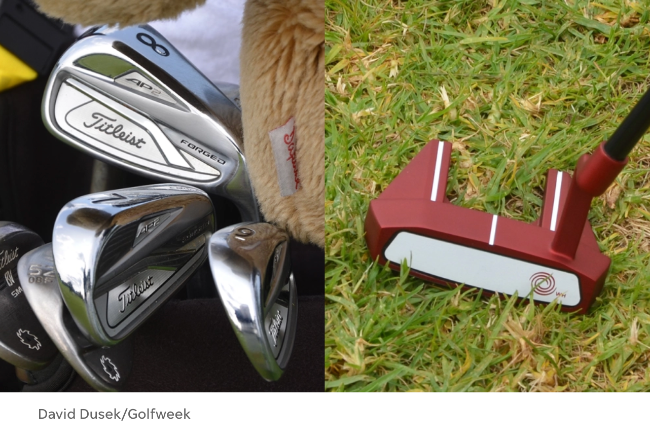 Winner's Bags: Patrick Cantlay and Xander Schauffele, Zurich Classic of New Orleans
– David Dusek / Golfweek
Patrick Cantlay

DRIVER: Titleist TS3 (10.5 degrees), with Mitsubishi Diamana ZF 60X shaft
FAIRWAY WOOD: Titleist 915F (15 degrees), with Mitsubishi Diamana ZF 70X shaft, Titleist TS2 (21 degrees), with Mitsubishi Diamana ZF 80X shaft
IRONS: Titleist 718 AP2 (4-9), with True Temper Dynamic Gold X100 shafts
WEDGES: Titleist Vokey Design SM7 (46, 52 degrees), SM9(56 degrees bent to 57), SM8 (60 degrees bent to 61), with True Temper Dynamic Gold Tour Issue S300 shafts
PUTTER: Scotty Cameron Phantom X5
BALL: Titleist Pro V1
GRIPS: Golf Pride Tour Velvet (full swing) / SuperStroke Traxion Flatso 1.0 (putter)

Xander Schauffele

DRIVER: Callaway Rogue ST Triple Diamond LS (10.5 degrees), with Mitsubishi Kai'li White 70 TX shaft
FAIRWAY WOODS: Epic Speed (15 degrees), with Mitsubishi Kai'li White 70 TX shaft, Mavrik Sub Zero (20 degrees), with Mitsubishi Kai'li White 80 TX shaft
IRONS: Callaway Apex TCB (4-PW), with Nippon N.S. Pro Modus3 130X shafts
WEDGES: Callaway Jaws MD5 (52 degrees), Titleist Vokey Design SM6 (56 degrees), Titleist Vokey Design SM9 (60 degrees), with True Temper Dynamic Gold Tour Issue X100
PUTTER: Odyssey O-Works #7 CH Red
BALL: Callaway Chrome Soft X
GRIPS: Golf Pride Z Grip (full swing) / SuperStroke Traxion 2.0 Tour (putter)

B&B POV – If you're shopping for new equipment, you can't go wrong with the WITBs for both Patty Ice and Xander. Titleist and Callaway respectively make the best equipment around (sorry TaylorMade). Just make sure you go get fit before you buy. Because these guys are playing shafts stiffer than a 60-year-old's back after 36 at Bandon.
Both winners' set-ups are clearly working and more victories for each player are on their way.
---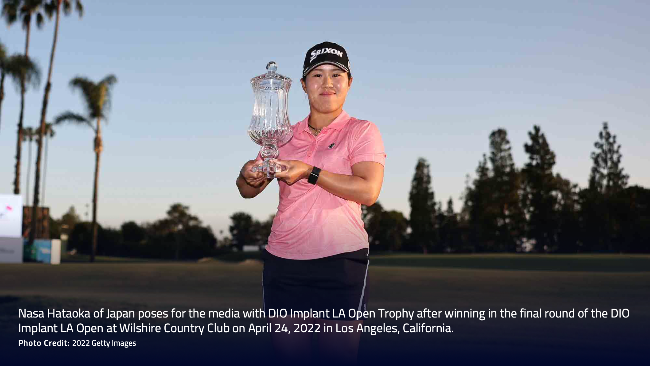 NASA HATAOKA WINS DIO IMPLANT LA OPEN BY 5 SHOTS AT WILSHIRE CC
– Associated Press / LGPGA
Per the AP: "Four strokes ahead entering the round after Jin Young Ko's late meltdown Saturday, Hataoka closed with a 4-under 67 for a five-stroke victory over Hannah Green.

Hataoka played the first seven holes in 3 under with four birdies and a bogey. She was the only player in the field to shoot in the 60s all four days, opening with rounds of 67, 68 and 67.

"To be honest, the first day I wasn't feeling good with my iron game, but the seventh hole I had something that clicked inside me, so that really helped me through all week," Hataoka said. "Putting-wise, poa annua greens are really difficult to play, but my experience on this type of green helped me a lot."'s Blue 6X shaft), 10 degrees

B&B POV – Nasa Hataoka ran away with the DIO Implant LA Open on Sunday at Wilshire Country Club. Next up, the hills and tight fairways of Palos Verdes CC, a new stop on the LPGA Tour. Side note: PVCC is less than 5-minutes away from the site of Tiger's infamous car crash in 2021. So buckle up!
---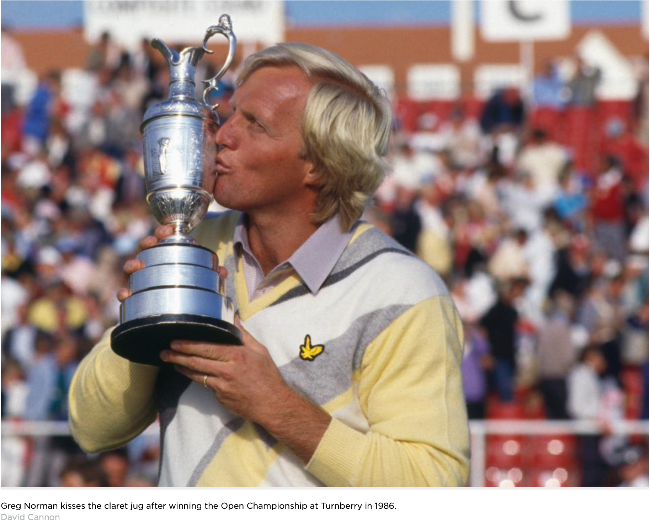 R&A quickly rejects idea of Greg Norman getting a special exemption into the 150th Open
– Ryan Herrington / Golf Digest
Per Ryan: "Greg Norman has never seen a publicity stunt that didn't catch his eye. Still, in many ways his latest was among the most outrageous. Late last week Norman, 67, spoke with News Corp. in Australia about making a comeback to competitive golf after a 13-year absence, with an interest in participating in the Open Championship when it returns to the Old Course in July.

"I think I can still get in," Norman said. "It's the 150th. I'm a past Open champion. I love St. Andrews. If there's a moment in time that I would consider going back and teeing off one last time, maybe this is it. I'm filling out my entry form now, I think I'm going. I think I can still get in."

Not surprisingly, the R&A quickly had a response for Norman, albeit never using his name directly. A spokesman released the following statement over the weekend:

"The entry terms and conditions for The Open stipulate that a champion must be aged 60 or under or have won the championship in the previous 10 years to be exempt from qualifying. That remains the case for The 150th Open, and we have no plans for any additional exemptions."'

B&B POV – All Norman-news nowadays seems to be negative or off-putting in one form or another. Hearing the R&A rejected Norman's application for exemption into the 150th Open Championship is a head-scratcher. Why even apply?
In one hand, it would be nostalgic to have a great champion like Norman who won the event twice, including once on the same course play. But let's get real here: he doesn't play golf competitively anymore and he's a walking PR circus. Watching the limp white shark post 162 and get interviewed countless times for all the wrong reasons would be a master-class distraction. Good (easy) call by the R&A here.
---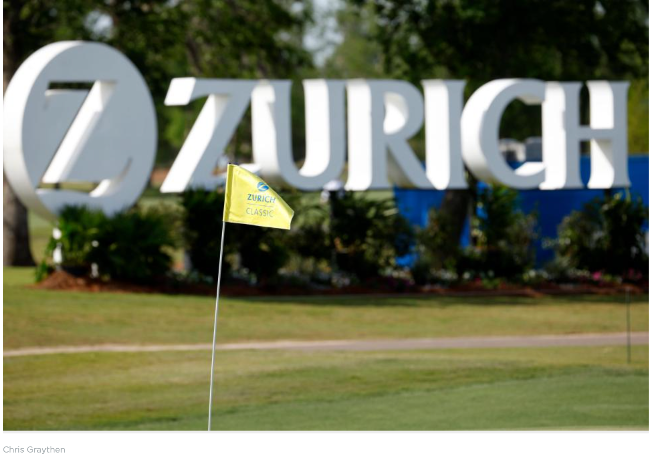 2022 RBC Heritage prize money payouts for each PGA Tour player at Harbour Town Golf Links
– Chris Graythen / Golf Digest

Per Chris: "The Zurich Classic of New Orleans was Patrick Cantlay's and Xander Schaffele's to lose on Sunday at TPC Louisiana. The No. 4 and 12 ranked players in the world, respectively, shared a five-shot lead heading into the final round of the two-man team event, having set a 54-hole scoring record for the event at 29 under par by six shots. And with the format for Sunday's play being foursomes (alternate shot), the chance for one of the chasers to make a mad dash at the end of play was difficult.
The overall purse for this week is $8.3 million, and the prize money payout works similarly to other PGA Tour events. For the first-place team, you add the money an individual champion would make ($1.494 million) to the money the second-place finisher would receive ($904,700), then divide by two to get the amount that each player on the winning team receives ($1.119 million). Continue to do that throughout the field and that's how much each team earns.
Click the button below to see how much prize money every golfer who made the cut will earn this week at TPC Louisiana (all money is per player). Come back after the end of the tournament and we'll update with individual names and specific dollar amounts for each player."

B&B POV – The rich getting richer and the best getting the richest. These guys are gooooooood!
---
FEATURED LESSON
"A tip from our friends at Radmor Golf"
Improve your putting with these tips from Jack Kelly, Director of Instruction, Glendale Country Club.
Shop 20% off Radmor Golf with code SOCAL20
CLICK HERE
---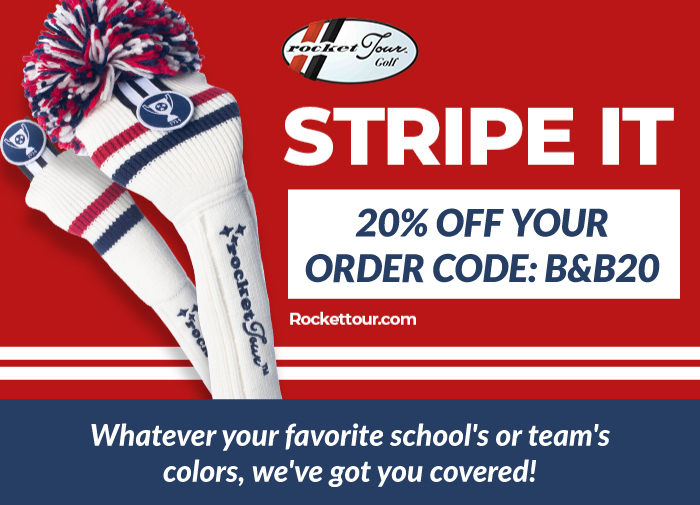 WHEN YOU HAVE A MINUTE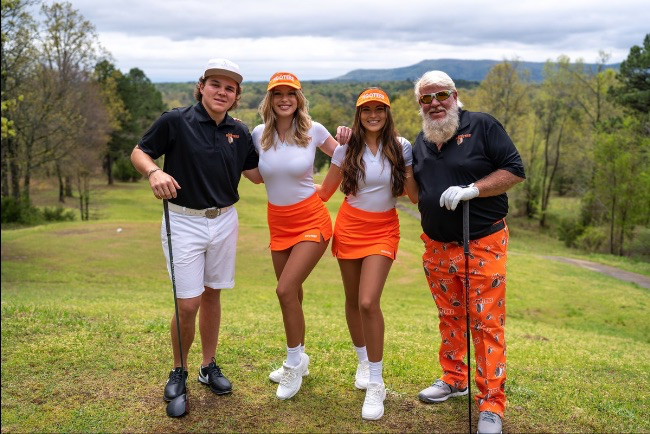 Don't miss these random nuggets of gold we found on the interwebs.
You're welcome.
Enjoy this weekend's recap!
-B&B