Mon., May 2nd, 2022 Edition​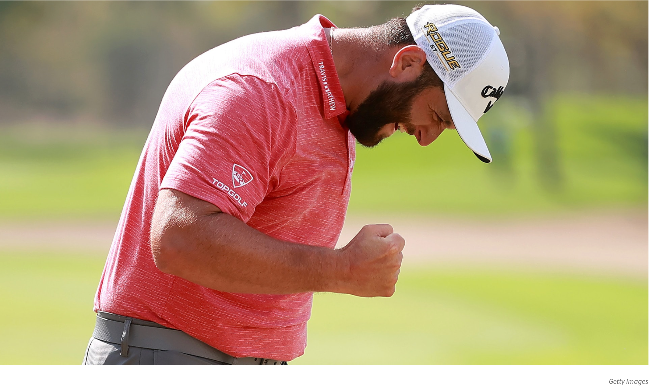 After weeks of tiring questions, Jon Rahm quiets critics with Mexico Open win
– Brentley Romine / Golf

Per Brentley: "I got a little tired about answering questions about stats and putting and short game and this and that," said Rahm, who, to be fair, entered the week with career-worst marks in strokes gained putting (132nd on Tour) and around the green (173rd), numbers that had led to some testy interview exchanges over the past couple of months.
Rahm prepared for this week's tournament at Vidanta by putting on "completely baked" greens during last week's member-guest at his home club, Silverleaf Country Club in Scottsdale, Arizona. He then went out and led wire-to-wire for a one-shot victory over Tony Finau, Kurt Kitayama and Brandon Wu, while ranking 18th in the field with just over 3 ½ strokes gained with the putter. He was 22nd around the greens and unsurprisingly, as the Tour's leader in strokes gained: off-the-tee, second in that category for the week.
"I played amazing, and I was in incredible control of my game," Rahm said of his first 36 holes, which he played in 12 under. "Seemed like really nothing could go wrong."

B&B POV – The favorite to win in Mexico won. This was no surprise. If Rahm played in this event against this field for the next 10 years, he'd win at least half of them.
Hopefully this tournament picks up a better field in '23, and keeps Rahm onboard. Muy Bueno El Jefe!
---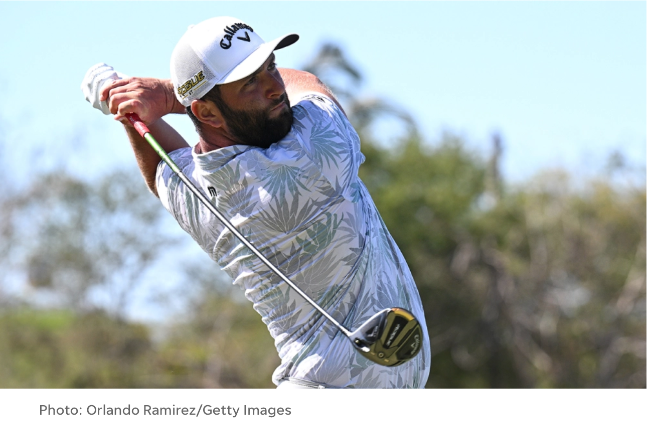 Winner's Bag: Jon Rahm, Mexico Open at Vidanta
– David Dusek / Golfweek

DRIVER: Callaway Rogue ST Triple Diamond LS (10.5 degrees), with Aldila Tour Green 75 TX shaft
FAIRWAY WOOD: Callaway Epic Speed (15 degrees), with Aldila Tour Green 75 TX shaft, (19 degrees), with Graphite Design Tour AD SI-8 shaft
IRONS: Callaway Apex TCB (4-PW), with Project X 6.5 shafts
WEDGES: Callaway JAWS Forged (52, 56, 60 degrees), with Project X 6.5 shafts
PUTTER: Odyssey White Hot OG Rossie S
BALL: Callaway Chrome Soft X
GRIPS: Golf Pride MCC

B&B POV – If Callaway owns it, Rahm plays it, wears it, or features the logo on his TravisMathew polo. We're guessing his contract with them has to be in the 8-figures annually, and right now they're getting their money's worth.
---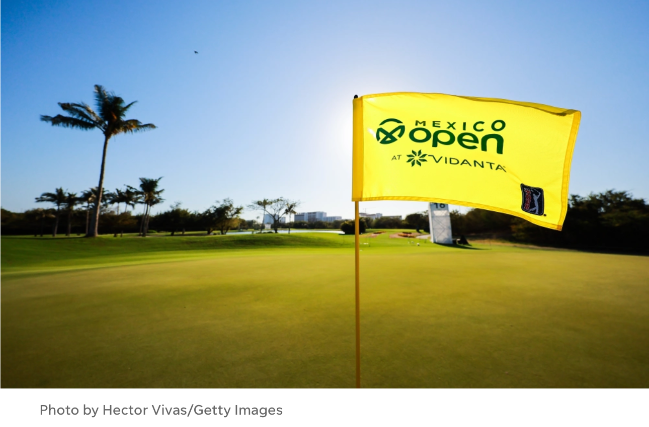 2022 Mexico Open at Vidanta prize money payouts for each PGA Tour player
– Adam Woodard / Golfweek
Per the Adam: "It pays to play well on the PGA Tour, folks. Just ask this week's winner, Jon Rahm.
The 27-year-old Spaniard claimed his seventh PGA Tour win Sunday at the 2022 Mexico Open at Vidanta by one shot over the trio of Kurt Kitayama, Brandon Wu and Tony Finau.

Rahm will take home $1.3 million for his efforts, with the trio of runners-up earning $552,367. Check out how much money each PGA Tour player earned this week at the 2022 Mexico Open at Vidanta."

Click here to view payouts

B&B POV – We need some help doing the dollar to peso conversions, but the one thing we know, the guys who finished Top 25 can buy a round of margaritas for the whole bar everyday for a year at their Mexican 5-star resort of choice. And we're talking top shelf Cadillac-style, with salt. Viva!
---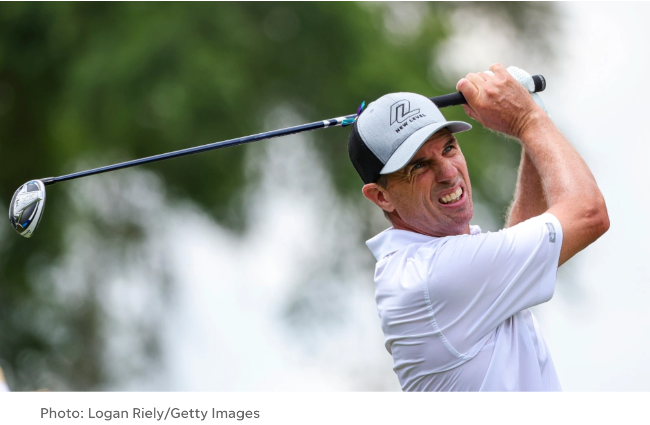 Steve Stricker hangs tough but there's no stopping Steven Alker at 2022 Insperity Invitational
– Todd Kelly / Golfweek
Per Todd: "Stricker opened with a 67 to tie for the 2022 Insperity Invitational lead after 18 holes. He then backed that up with a 65 on Saturday to remain tied atop the leaderboard. He was tied for the lead halfway through Sunday's round but couldn't maintain the pace.
There was simply no stopping Steven Alker.
Alker birdied the second hole but otherwise had all pars on his front nine. After a two hour, 10 minute weather delay because of lightning, Alker came back charged up. He posted three straight birdies on Nos. 11, 12 and 13 and then eagled the 15th for the second day in a row."

B&B POV – Alker is on a PGA TOUR Champions heater, now having won 2 out of his last 3 events. But the feel good story of the week was that of Steve Stricker making his return to competitive golf after a nearly 6-month leave-of-absence brought on by an undisclosed illness.
We love Stricker. And we admire his guile to come back after the long layoff and finish T-2. Our man!
---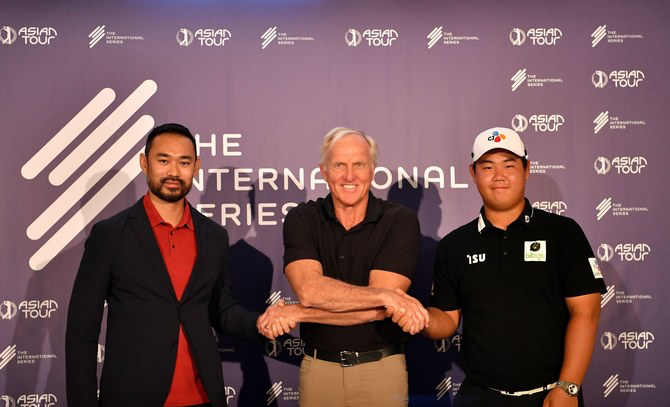 Lynch: Three major championships will be cheapened in this season of Saudi sportswashing
– Eamon Lynch / Golfweek

Per Eamon: "Seth Waugh's PGA Championship is already being impacted. Phil Mickelson registered for the tournament but his agent said no conclusion about his schedule should be drawn from that, or his simultaneous request for permission from the PGA Tour to play a Saudi-funded event in the U.K. on June 9-11 (grimly meaningful numbers where the Saudis are concerned). Mickelson could defend his title at the PGA Championship, or he might stay home in the knowledge that doing so would only generate greater attention for the LIV Golf Invitational near London as the possible scene of his return.
The Saudi event in Britain is really just a distraction. Precedent exists for overseas money grabs so the PGA Tour will probably grant the necessary releases (perhaps with conditions attached) for members who want to compete, as it did for the Saudi International in February. Commissioner Jay Monahan's decision must be rendered by May 10.
In the coming weeks, three of golf's four great championships will feel the repercussions of years of improvident deal-making by tours whose commercial decisions helped lead to the geopolitical juncture at which the game finds itself. All four majors might ultimately prove to be the last bulwark against the entire sport's looming disgrace."

B&B POV – We wish the LIV Tour story and what happens next was just a bad storyline of a 3rd-rate Netflix tv series no one would ever watch. But that's not the case, at all.
In the coming weeks, we are going to learn who will be playing in the 1st annual LiV Tour Invitational to be held in London in June. The players that do tee-it-up will become insta-golf famous if they aren't already. (Supposedly 15 out of the top 100 in the world are playing — many of which are already household names. The others, likely B/C-level money-grabbers).
Once they tee-it-up and pocket some Saudi green–taking a bite out of the delicious poison apple–we are going to see a bare-knuckle brawl-level legal battle pitting LIV against the PGA TOUR, R&A and USGA.
It's going to get ugly.
More than just the golf world will be watching. And die-hard traditionalists of the game are going to want to fight back, especially the golf press.
In our opinion: A royal shit-show is about to explode and we'll all be forced to watch and hear about it ad nauseam. Thanks Norman.
---
FEATURED LESSON
"Wedgeducation: From The Rough With Jon Rahm"
Jon Rahm shows you how to play short-sided shots from out of the rough.
---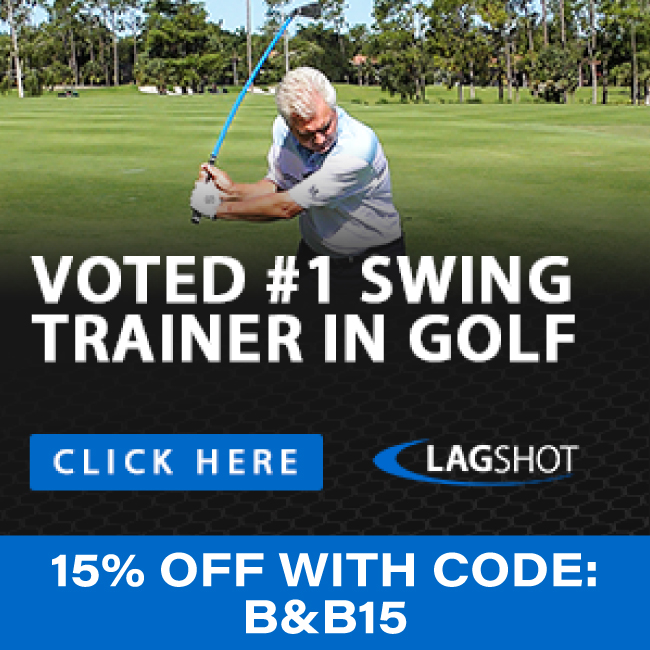 WHEN YOU HAVE A MINUTE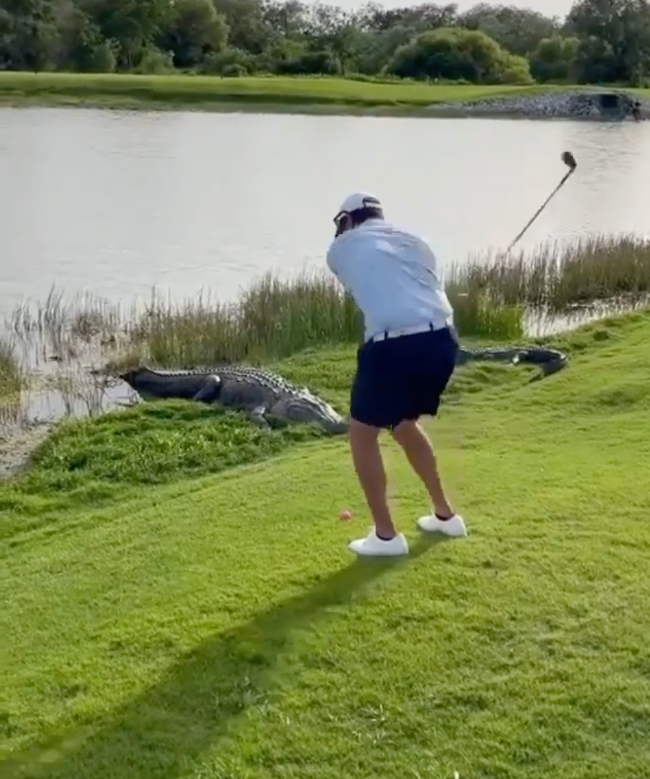 Don't miss these random nuggets of gold we found on the interwebs.
You're welcome.
Enjoy this weekend's recap!
-B&B