With the 2nd round at the PGA Championship nearly complete, the more relevant question is — Does golf miss Phil?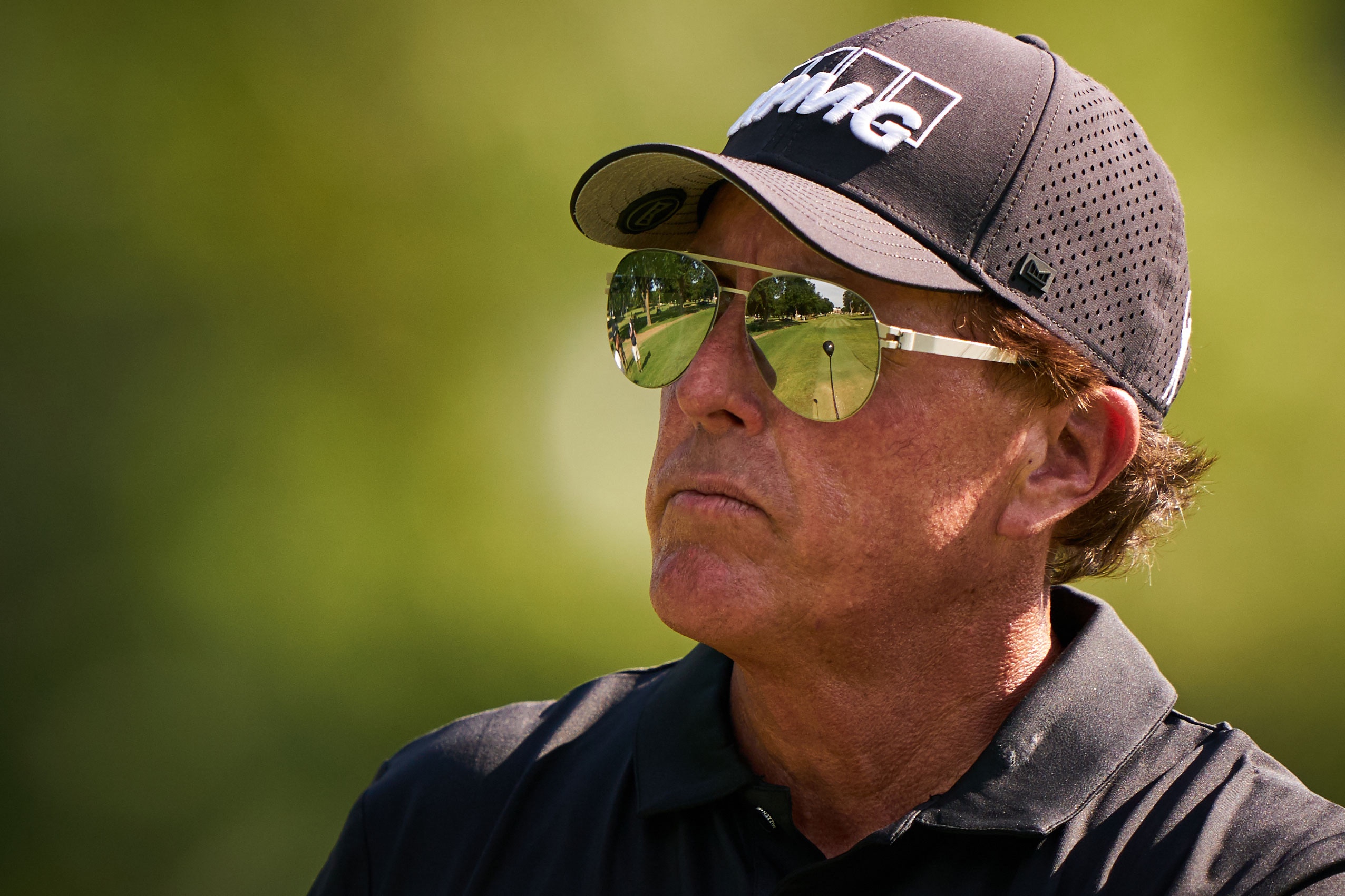 Tiger is about to make the cut, on 1.5 legs and in front of 20,000 of the nearly 50,000 fans walking the fairways at Southern Hills.
Rory played like the King of Ireland on Thursday.
Justin Thomas and soon-to-be PGA Tour superstar Will Zalatoris are riding heaters on Day 2.
Koepka and Bryson aren't contending. THANKFULLY. (Bryson didn't even make it to Thursday, bailing out of the event on Wed. with a sore, recently surgically-mended hand.). We digress.
There are countless storylines being written every minute at the PGA. The right kind of stories that advance the game, excite fans and inspire kids to grab a family member's or friend's clubs and head to a range for a bucket.
And we believe Phil by the weekend, no matter how hard he prayed to the golf Gods, would have played his way into an afterthought, even with hacks like me writing articles about his love of LIV, gambling exploits (>$40M lost — DAMN!), and his incompressible interview-turned-Amazon-best-selling-Shipnuck-book having come out this week.
Here's our take on how his "week" would have played out:
His press interview would have been too long, cringe-worthy-awkward, and ridiculously hard to bear. He would have mumbled, fumbled, and probably cried like a 51-year-old overly PR agency-coached shell-shocked gazillionaire.
He would have missed the cut, having spent Thurs. and Fri. hacking out of the 3-inch rough. Big-bomber-style Army golf.
He would have averaged 34+ putts per round. We'd have seen him use two putters and three grips (hands, not rubber) over two long days of faux smiles and half-assed self-deprecation.
He would have picked up a Netjet flight to who-knows-where by 7p, Friday.
If you don't play Sat.-Sun., even ESPN+ and their 80 cameras can't place you in a Featured Group feed over the weekend.
At the very least, this weekend, golf is better without Phil and the mess he's made.
But like all redemption stories, we'll give him, just like we gave Tiger, a chance to prove to us he's contrite and wishes to re-write his own history.
Don't be a dumbass Phil. Be bigger. Step up. Walk away from LIV. Be golf. Come back. But only when the noise settles down.
Honestly, you owe us. Don't forget how and why you made all that money you pissed away. It was our love of you and appreciation for your contributions and the legacy you created that inspired Callaway, KPMG, Workday, etc. to pay you obscene amounts of money to hock their goods and services.
We do miss you.
Just not today.