London Saudi Invitational completes Round 1, doesn't break YouTube audience live stream record.
Quick intro for those in the dark: 54 holes, shotgun start, guaranteed money, no one will ever remember who wins this event, certainly won't remember who played in it or where it was held.
But they will remember that Phil and DJ were the headliners of the most absurd plot to ruin legacies for the sake of $$$. Like the old Barnum & Bailey Circus…the one with animals and clowns and peanuts, only with fake smiles, PR-scribed talking points, all underwritten by a nation with blazing human rights discriminations and monstrosities.
Pundits are referring to the launch of LIV as an act of 'sportswashing' by the Saudis to flip their well-earned rep as human rights monsters.
Like 'pandemic' and 'protocols' and even 'Zoom,' we hope to never hear the term 'sportswashing' again, but know we will — over and over and over…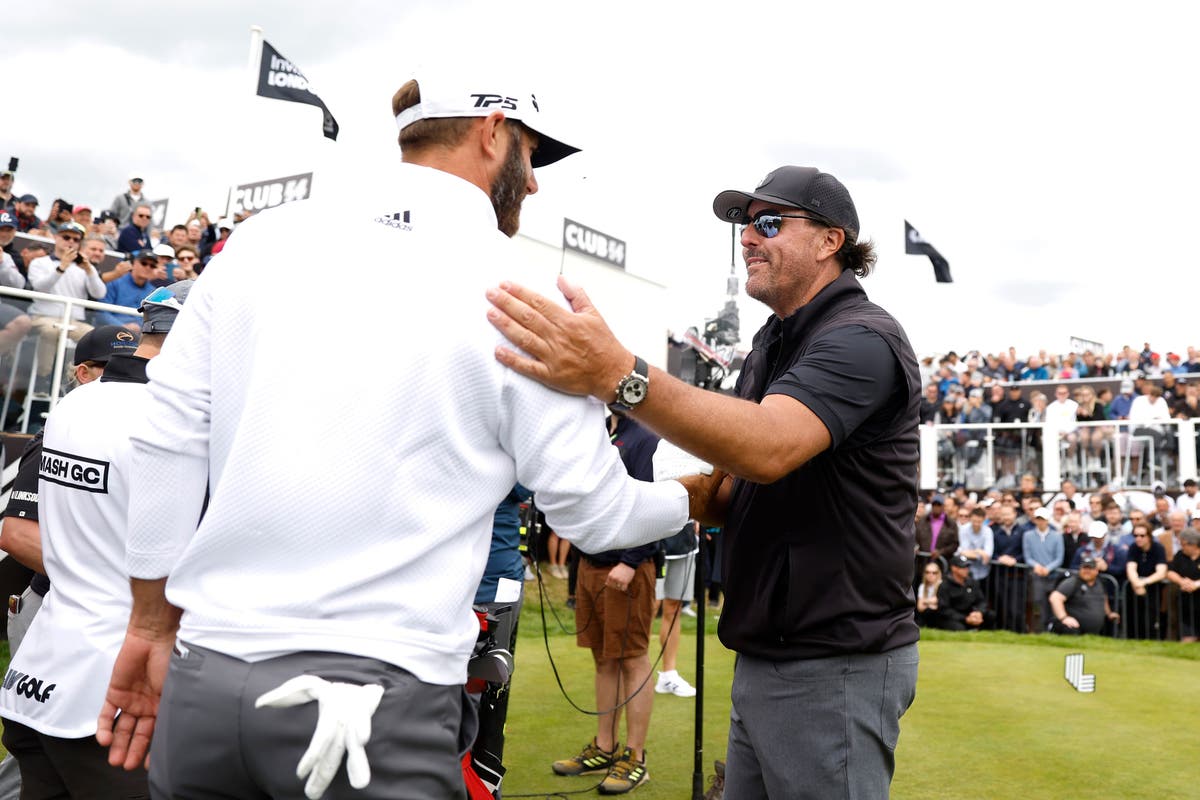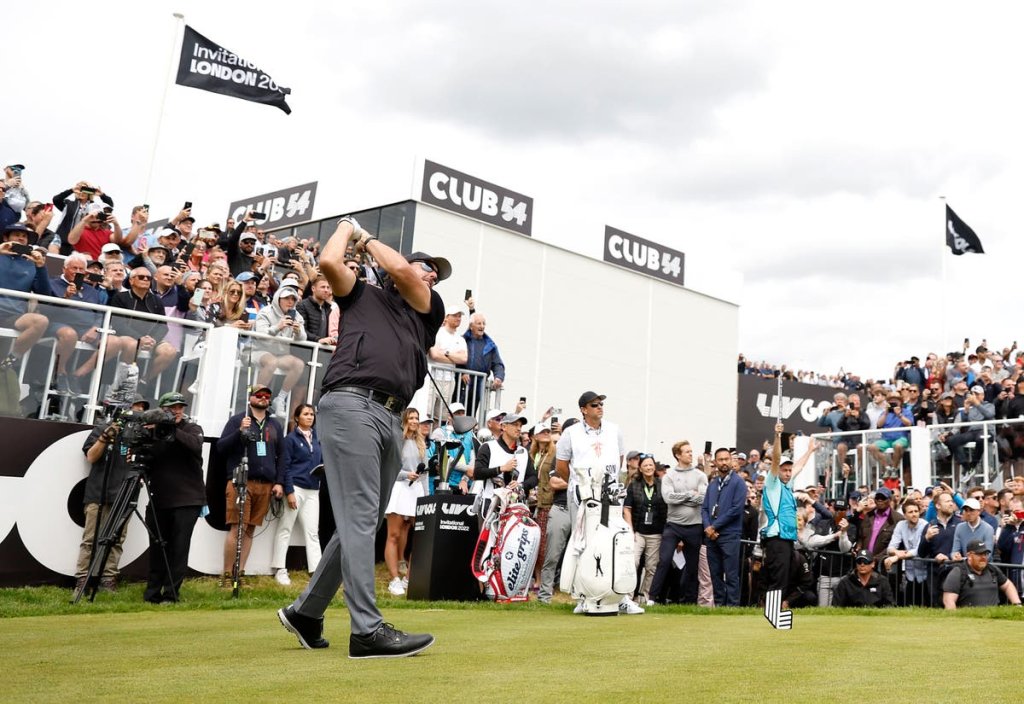 Who's who?
Leaderbooard after Day 1
1. Charl Schwartzel -5 — (good dude, B level player, past Masters champ)
2. Hennie Du Plessis -4 — (no idea, ???)
T3. Scott Vincent -3 — (???)
T3. Phachara Khongwatmai -3 — (say this name fast, ???)
T5. Branden Grace -2 — (B- level, if Frodo played golf, this guy)
T5. Justin Harding -2 — (B+ level, couldn't pick him out of a lineup)
T7. Dustin Johnson -1 — (A+ traitor)
T7. Phil Mickelson -1 — (A+ d-bag)
T7. Sam Horsfield -1 — (heard of him, think he's British)
T7. Laurie Canter -1 — (same as above)
T11. Chase Koepka E — (his brother is good, and a world-class d-bag)
T11. Oliver Bekker E — (???)
T11. Peter Uihlein E — (dad is past-President of Titleist…)
T11. Adrian Otaegui E — (???)
T11. Hideto Tanihara E — (???)
T16. Sergio Garcia +1 — (good jumper, bad temper, used to like him, B level, current d-bag)
T16. Talor Gooch +1 — (WTF, headed into his prime, not guaranteed for majors after this year, nice knowing you…)
T16. Wade Ormsby +1 — (has a good name, but don't know him)
T16. Ian Snyman +1 — (I think he was my best friend in Jr. High, but that guy didn't golf, so I'm going with: ???)
T16. James Piot +1 — (???)
T16. Viraj Madappa +1 (love the last name, ???)
T22. Pablo Larrazabal +2 (B level, couldn't pick him out of a lineup)
T22. Louis Oosthuizen +2 (B+ level, love this guy, go make yourself some money and retire to your farm, I will miss you Louis…)
T24. Richard Bland +3 (B level, old, cashing out, don't blame him, good call :))
T24. Ratchanon Chantananuwat (a) +3 (playing as an am? turn pro dude unless your dad is a Shiekh or king or something)
T24. Ryosuke Kinoshita +3 (???)
T24. Jediah Morgan +3 (???)
T24. Oliver Fisher +3 (I think he used to be good)
T24. Kevin Yuan +3 (I think his brother or cousin is rocking the Korn Ferry Tour right now)
T24. Jinichiro Kozuma +3 (nope, ???)
T24. JC Ritchie +3 (How much did this guy get paid to play? — ???)
T24. Shaun Norris +3 (played with Tiger at Southern Hills – built like a linebacker, nice knowing ya)
T24. Kevin Na +3 (A- level, wish he hadn't sold his soul)
T34. Graeme McDowell +4 (not a surprise, can't stand the interviews, would have made a good Ryder Cup captain…would have)
T34. David Puig (a) +4 (turn pro dummy)
T34. Martin Kaymer +4 (good call here, cash in brother)
T34. Matt Jones +4 (B level, nice knowing ya)
T38. Turk Pettit +5 (???)
T38. Travis Smyth +5 (???)
T38. Lee Westwood +5 (dude would have smoked the PGA Champions Tour…sad)
T38. Ian Poulter +5 (always has been d-bag, we just didn't want to admit it)
T42. Sadom Kaewkanjana +6 (I'm gonna miss this guy…???)
T42. Itthipat Buranatanyarat +6 (Wins the best name award…???)
T44. Hudson Swafford +7 (cash in and see ya!)
T44. Bernd Wiesberger +7 (B level, nice knowing you Weezy)
T46. Blake Windred +8 (???)
T46. Sihwan Kim +8 (???)
48. Andy Ogletree +12 (hey LIV, good investment here)
---
Coming soon to a LIV event near you…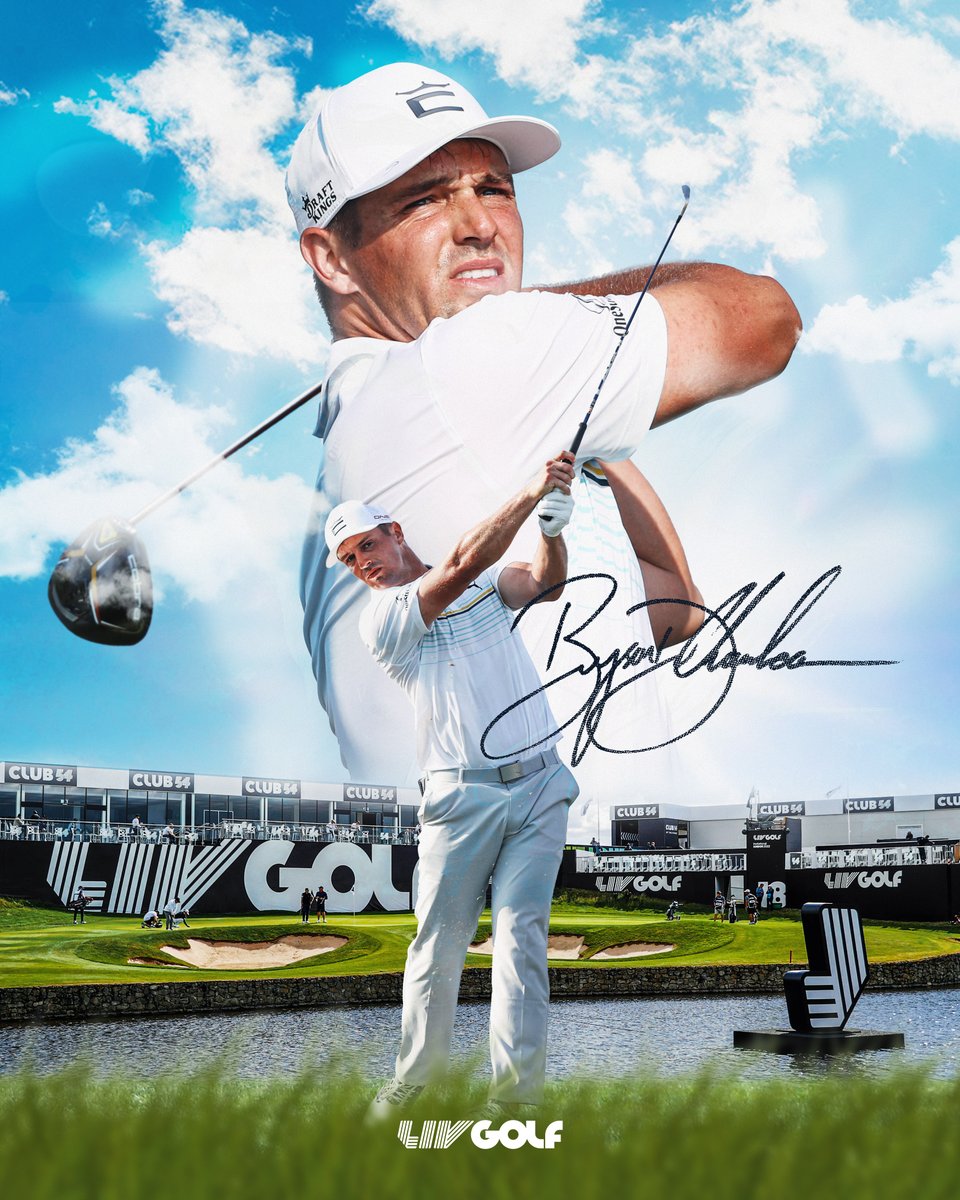 ---