Legitimacy.
Professionalism.
The face of LIV GOLF.
What a fcuking joke. Has there ever been a more reviled pro that has teed it up in a PGA TOUR event?
There is no argument that the likes of Johnson, Koepka and DeChambeau jumping ship to join LIV has Tour brass (and sponsors) concerned.
Now, with Reed, he's lucky any tour has set aside a spot for him, let alone let him wear their logo on his hat. He's now one of the more prominent faces of Norman's shotgun-playing, 54-holes are plenty, "Bad Boys 4 Life" tour.
It'll be interesting to see how well he plays. Norman surely wants him and all of the others he's recruited to play well — to help prove that LIV can put out a good golf product for fans to consume. But there is no way in hell he'll be rooting for Reed to win any events.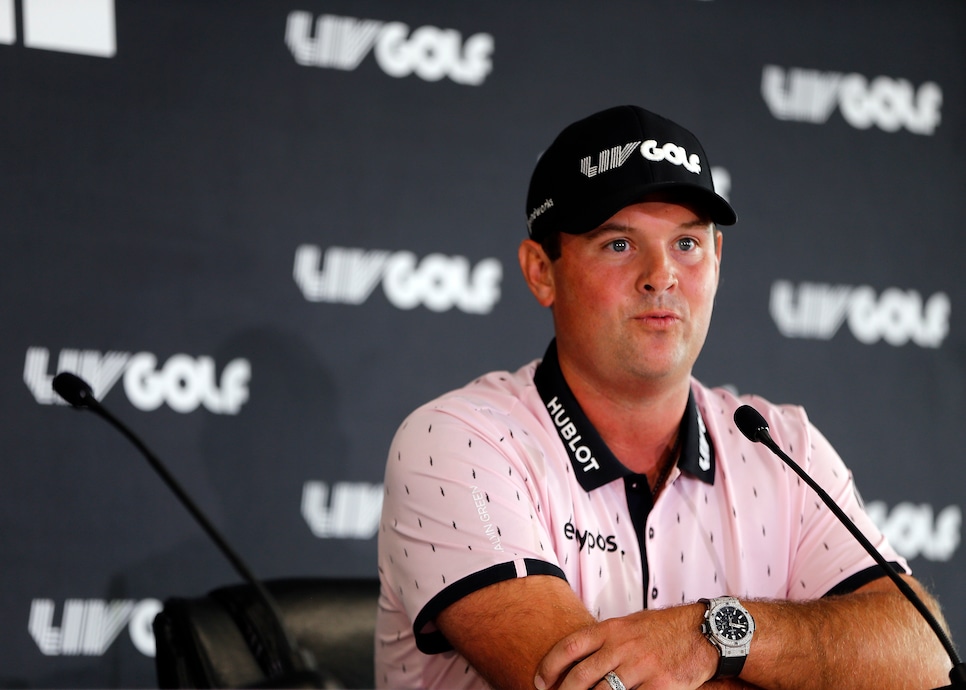 Golf Digest does a great job recapping Reed's and Pat Perez's first LIV GOLF press conference from today. (HERE)
Two classy dudes.