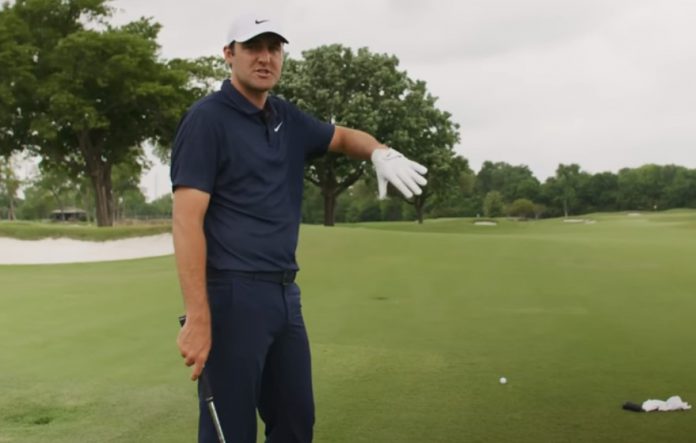 First off, it's crazy how easy it is for tour-caliber players to shape their shots, whether when hitting drivers off the tee or wedges into greens. Scottie Scheffler is no different. Maybe because he wins every couple of months on Tour and practices like his livelihood depends on it (it does).
Follow along as Scottie shares his simple tips (feels) that help him shape his irons. The key takeaway here: To shape your shots you don't have to make major changes with your swing. But you can't play like a hack either.
So, get good. Practice. And trust it. And you too can shape like Scheff.
---
Added video bonus. Scheff driving it off #10 at Riv last week. Watch his happy feet. And he "shaped" this one at the fans left of the green.