We may be a bit premature in sharing our list, but we're hoping the producers read B&B and can be swayed by our wants and desires for Season 2.
The hype around the golf season remains in full force. The boys on both the PGA Tour and LIV have played a good number of events, including The Masters: and, we are staring down the PGA Championship at Oak Hill next week, US Open at LACC in June and the Open Championship at Royal Liverpool (just sounds regal) in July. Plus a showdown at the end of September between Team USA and Team Europe for the Ryder Cup. Side note: Who the hell is going to tee it up in Rome? As of today, we're guessing at least two LIV players tee it up – Brooks Koepka and someone else who is going to start lighting it up. Taylor Gooch? Nope. DJ? Maybe? Sergio? Hell, I have a better chance. A surprise indeed.
Back to Full Swing / Netflix who is out there filming right now. We want the drama, the feel-good stories and everything in between.
But there are only so many stories Netflix and can fit into 8ish episodes. Here's our suggestions to the producers.
Big D*ck Rick

The people's champ, Rickie Fowler, is not fully back, but this week he returned to the top 50 of the Official World Golf Rankings. We hope the producers (heck, he's one of them) took notice of his play so far in 2023 because it would be a huge miss if they only give him a cameo spot on the Jordan/Justin episode on Season 1 (which we can't confirm but have a sneaky suspicion the buddies will be back). BDR is still one of the most popular golfers on Tour and if he even just smells a victory this year, the emotions will run high. Plus, who doesn't want to see more Allyson Stokke?

Inside the Ryder Cup

This could be an 8-episode show in it of itself. We always get a pretty good recap but this is a tremendous opportunity to put a huge spotlight on THE best team golf event in the world. Although the teams likely won't be at each other's throats (as much) with the absence of Sergio, Westie and Poults, there will be blood. It's a heated battle on the links unlike any other. Marco Simone Golf and Country Club in Guidonia Montecelio near Rome will be set up to favor the Europeans which falls on (replacement) Captain Luke Donald. Zach Johnson will no doubt have his squad ready. Expect fireworks as Team Europe looks to cut into the 27-to-14-win advantage. Good luck…

Rookie Intros and Breakthrough Players

We got some fantastic footage and coverage of Sahith and his family, but the 2022 PGA Tour Rookie of the Year, Cameron Young, was noticeably absent. Give that man his own episode, especially if he wins. But an entire episode dedicated to the outstanding rookie performances for the 2023 season, aka a sneak-peek into who is going to be the next big stars, would be much appreciated by this viewer. Throw in a few players right on the cusp, too. Xander Schauffele is another that comes to mind.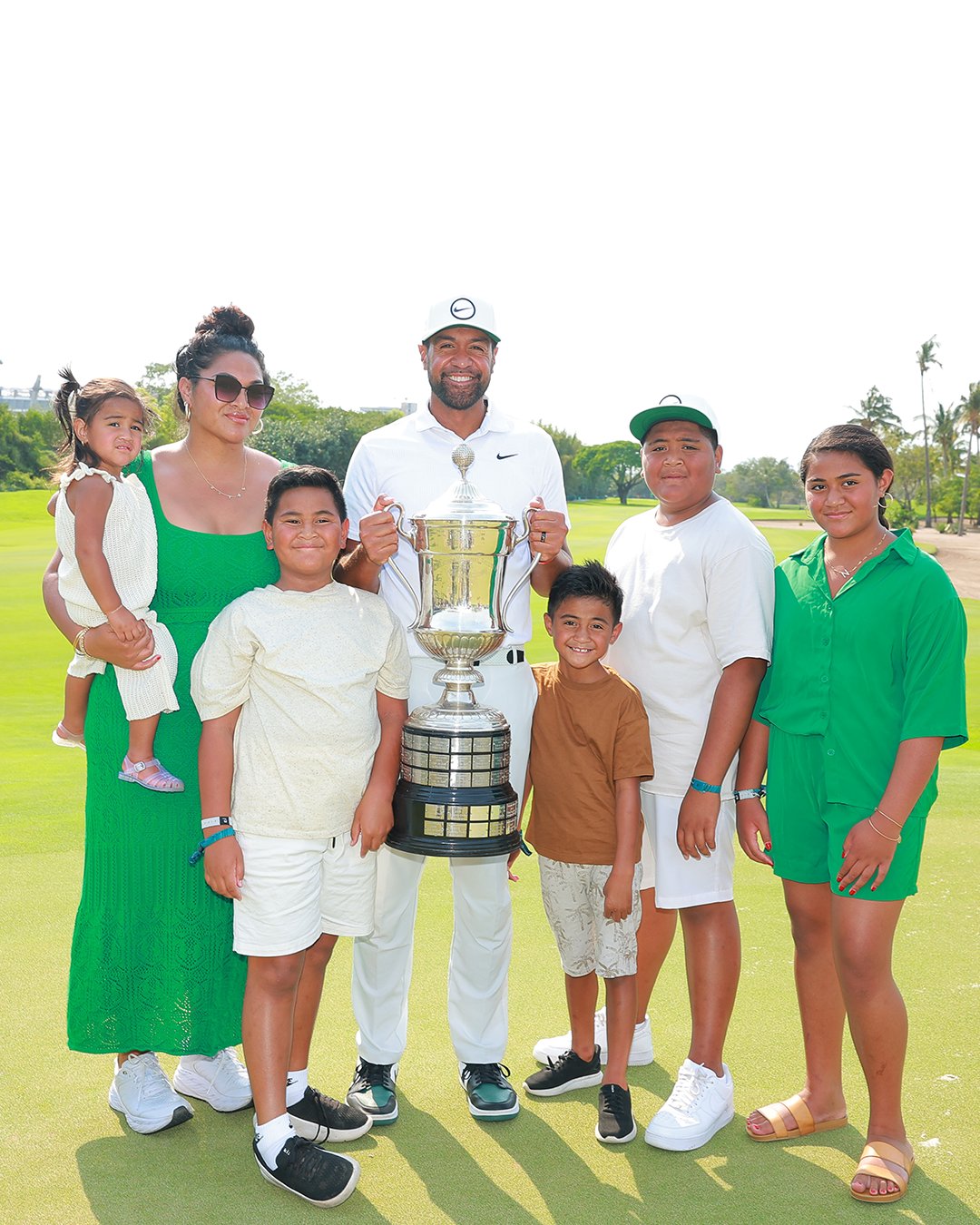 More Tony Finau

I wasn't NOT a Tony Finau fan before Full Swing Season 1, but oh boy, I'm a much bigger fan now. He is deserving of another episode dedicated solely to the Finau family as the main characters, and if the Finau Family is still cruising around America in the RV, bouncing from event to event, I'm going to need to see some footage from inside that bus. Move over Kardashians, the Finaus are now America's Favorite Family. And if you missed it, he just won his 6th tourney on Tour – Mexico Championship, staring down Jon Rahm. So we know there was some good footage captured south of the border.  

The LIV Golf Episode

OK, so we know this is all about the "high-stakes" of the PGA Tour and ratings don't lie. Those tuning in to the CW channel are part of a much smaller population than those tuning in to your average PGA Tour events. A nice little recap of the LIV Golf events this season would be sufficient for this golf fan who has admittedly watched approximately 2 hours of LIV Golf in its entire existence. For those keeping score at home, the weekend of that little ole golf tournament in Augusta, GA hosted April 6-9, I consumed 4x that amount of golf coverage… each day. But there were some LIV'ers on that leaderboard. Before Netflix pulls the trigger, we suggest they let the PGA Championship play out. It's still a story line and remains the elephant in the room of the professional golf world.

Give the People What They Want

I don't care if it must take place in a Hooter's or in a casino in Biloxi, can we PLEASE get some John Daly footage. Sure, he's not ranked inside the Top 3000 in OWGR points. Sure, he hasn't made a cut on the PGA Tour since 2017-18 season. Does anyone care? This guy is a GOAT tier personality and I'd like to volunteer as tribute to conduct his interview. He and David Duval, another golf legend who has ostensibly lost his game, teed it up as a team at the Zurich PGA event and finished DFL by a mile. There's some A+ "average joe" tripping-over-yourself-footage right there. Topped balls. Drinks on the course. F-bombs galore.  

Behind the Scenes – Supporting Roles

One of my favorite parts of Season 1 was the Joel and Geno segments. Getting insight into Geno, who as a caddie is an oft overlooked part of the golf experience (unless you're caddying for Matt Kuchar… too soon?), was very cool. I would love to see some more behind the scenes segments and interviews with other caddies and coaches. This topic/episode is prime for a Joe LaCava feature as he moves from Tiger to Patrick Cantlay this year.
Appearances By…

With only so much screen time available in 8 episodes, some of your favorite players will be left out. But here are just a few suggestions:

Jason Day – He's a player again and with all he's overcome (injuries and vertigo) it's the perfect match to pull on heart strings.
Tom Kim – Mr. Personality knows how to dance and let loose. Give him some screentime.
Tyrell Hatton – How does he only have 1 PGA Tour win. The Englishman is about to break through. Don't miss it, Netflix.
Harry Higgs – Is there a Joel Dahmen type of story here? If not, he will still be entertaining.
Cam Smith / Tommy Fleetwood – Battle for the best hair in professional golf?
And, what we don't want to see:
Zero references of a cut or golf basics
Sean Foley
Anything that involves Sergio, Poults, Bubba, and especially grim reaper himself, Mickeldick (a little footage from The Masters, is ok. But less than 1 minute, please)
Greg Norman

Unless he survives a shark attack, then we want to see it.