I honestly checked the date this morning when I woke up to Twitter golf and read the news of the new partnership/company/non-profit/Tour/WTF. This is a parody, right? Just a meme? April 1st? F'ing Fools Day?
Nope. It's happening. And like most of the players on the PGA TOUR, we are learning about this as you're learning about this. On Social Media, CNBC (?), and "The Twitter."
PGA TOUR. LIV GOLF. Public Investment Fund. A brotherhood in the making.
Kisses and hugs and forgiveness. All in the name of…
WHAT IS GOING ON?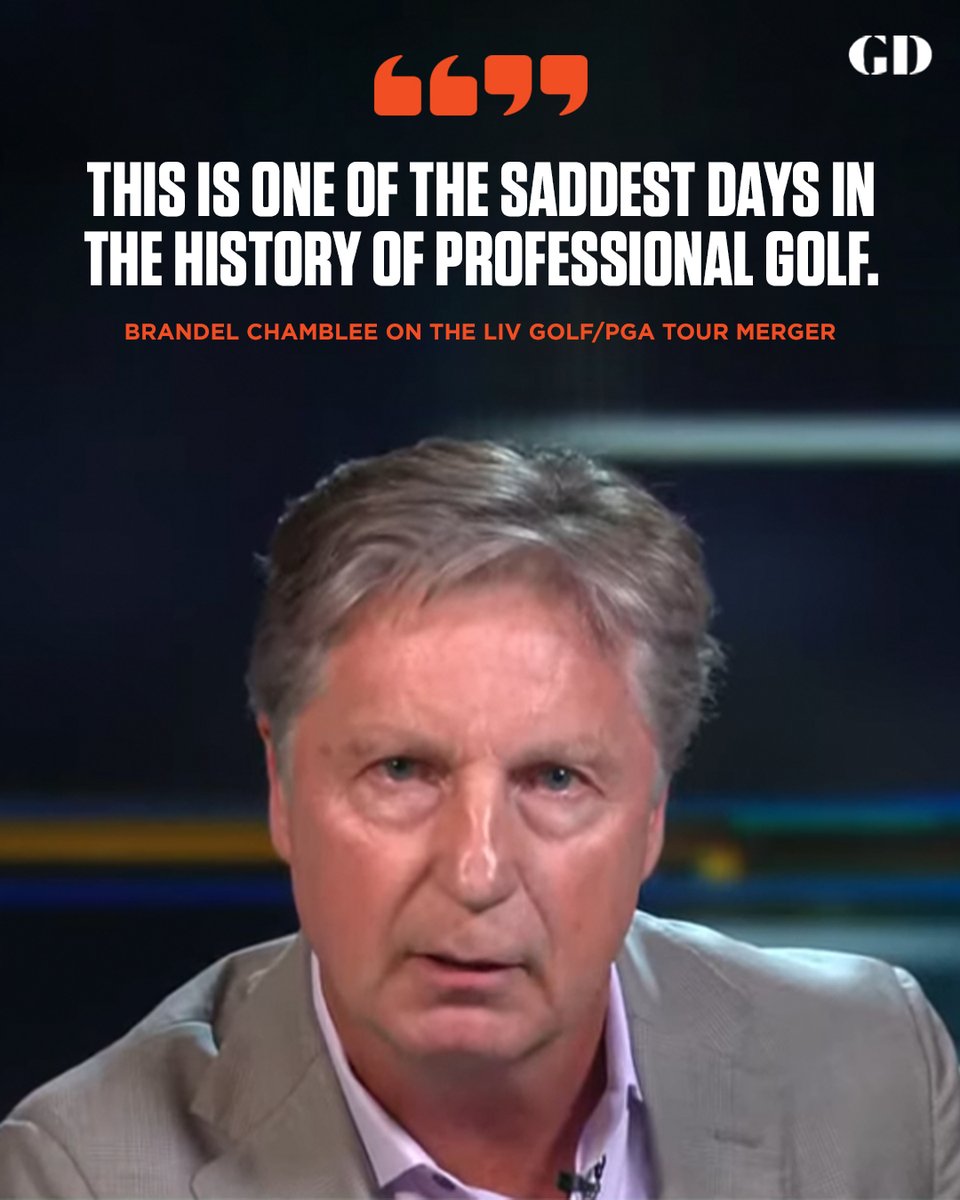 What will forever be known as the PGA TOUR memo…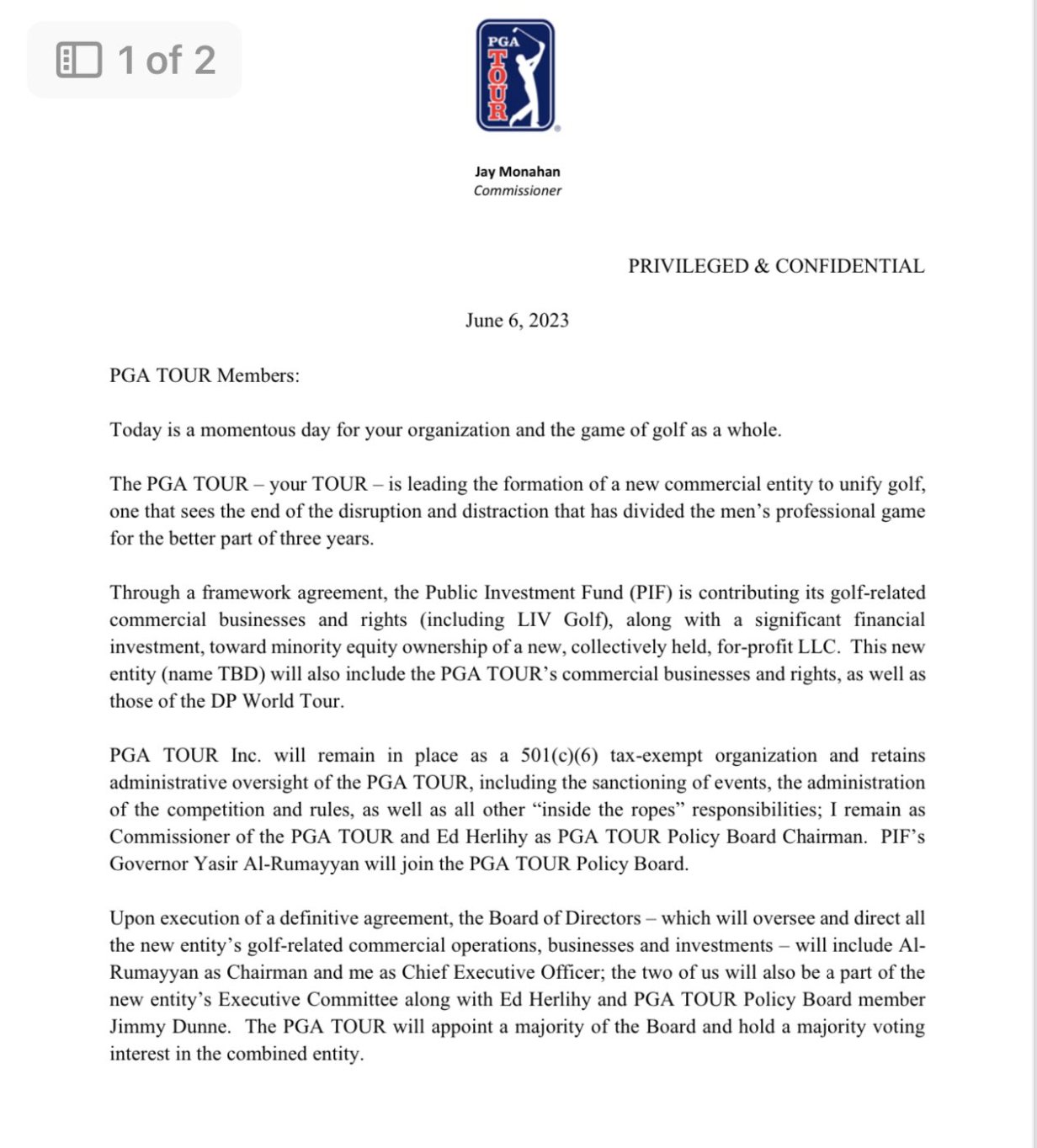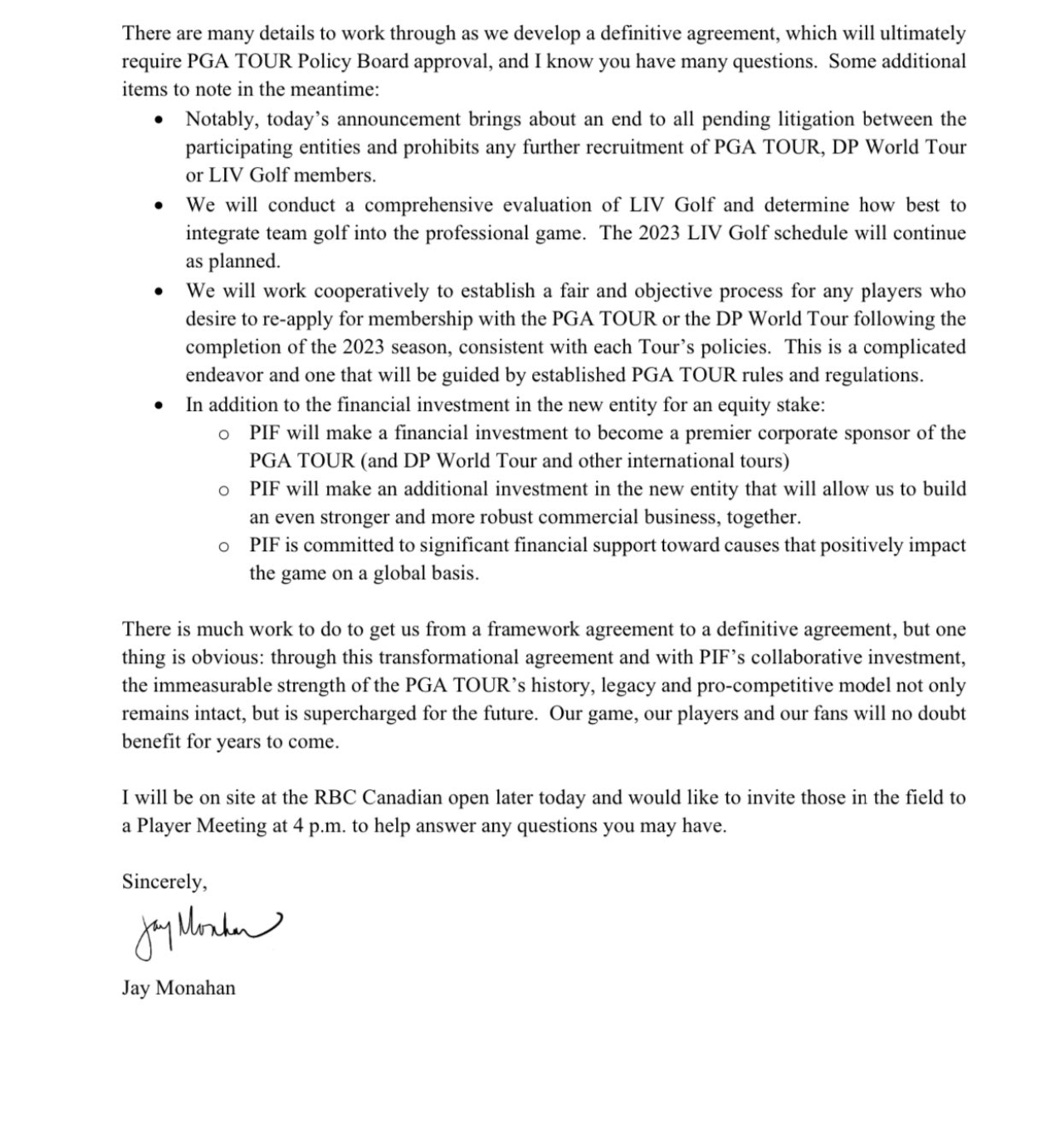 Like everyone else who loves professional golf, or who reads, or watches sports on TV, or is addicted to Twitter, we will be following this story in real-time and will never believe what we are seeing and reading.
Wow.