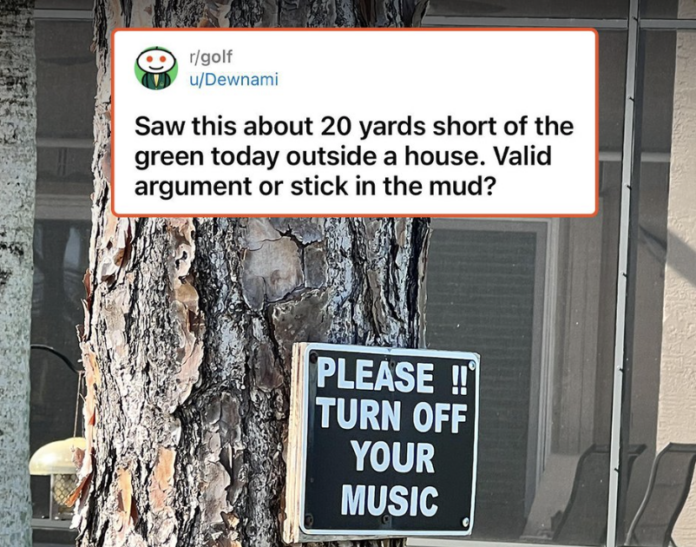 Random stuff we found on the interweb. Enjoy.
11/26
Move over Big Dick Rick. Here comes just a big dick.
---
11/25
It's that time of year again…
---
11/24
Been there, broken that #blametherighty
---
11/22
Richy Rich is a smart ass…and we like it!
---
11/20
This. Never. Even if the gear was free and I was naked in public with my pelotas waving in the wind.

---
Homa's got jokes
---
11/19
Spot on!
---
11/18
That's a lot of roos
---
11/17
At least Cam Young didn't shank it.
---
Oh, so close.
---
11/16
Love it. Fans of the game everywhere.
---
11/15
We didn't watch the Netflix Cup live Tuesday night, and may never watch it to be honest, but we have watched this clip a few times. Sainz dropped the trophy after winning the made-for-tv golf event with JT. His odds of crashing this weekend in the LV F1 race, definitely just dropped, -500.
---
This is pretty nurdy…
---
Have an extra minute? Check out these additional social flops…
Golf Social – 26th Edition – VIEW HERE
Golf Social – 25th Edition – VIEW HERE
Golf Social – 24th Edition – VIEW HERE
Golf Social – 23rd Edition – VIEW HERE
Golf Social – 22nd Edition – VIEW HERE
Golf Social – 21st Edition – VIEW HERE
Golf Social – 20th Edition – VIEW HERE
Golf Social – 19th Edition – VIEW HERE